Japan Sights and more

The Akihabara Electric Town (Akiba Denki-Gai) the street in Tokyo has wholesale shops selling big appliances, microscopic components and more. It's famous for buying various...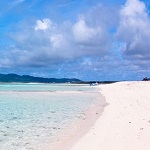 Rakuten Travel shows top10 increasing rate of domestic destinations that Japanese people visit in 2016. Which destination is mostly choosen for Japanese traveller? No1 is Okinawa, growth rate as high as 30%, tropical weather, beautiful beach, nice local food...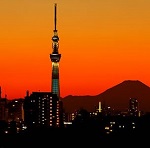 The worst is Tokyo Sky Tree, the highest broadcasting tower in the world. it opened in 2012 as symbol tower of tokyo. it's famous for skyacraper from the tower,but most people are disappointed with boring view in fact. However you can enjoy a beautiful view of Mt.Fuji...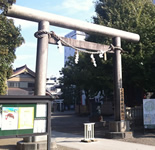 Asakusa Jinja (shrine) is located on the east side of the Sensoji. It was built in honour of the two fishermen brothers. A thousand three hundred years ago, they discovered the Kannon (Godess of Mercy) statue caught in a fishing-net in the Sumida...

National Museum of Nature and Science (other name is Kokuritsu Kagaku hakubutsukan or Kahaku) located northeast in Ueno Park in Tokyo was constructed in 1877. It's one of the oldest museum in Japan and is the only museum operated...

The vending machine for Oden sells cans full of Oden (called Odenkan) at Akihabara in Tokyo is regarded as curiosities by Japanese because they usually eat it on a dish...

The Ueno Koen (Ueno Park) located west in Ueno Station in Tokyo is known to offer enjoyment of each of the four seasons, and has several famous museums, Tokyo National Museum...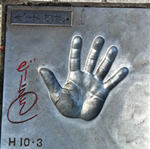 Plaza of Stars (Star-no-hiroba) entrance of Asakusa Public Hall has about 300 Japanese celebrity handprints and autographs in the plate like TCL Chinese Theatre handprints in Hollywood. It was made by Taito ward office...