Free WiFi in Japan and how to use it
In Japan, free WiFi spots aren't many though they're increasing little by little. About 40% of foreign tourists to Japan were in trouble over free WiFi during their stay according to the questionnaires with foreign tourists by the Japan Tourism Agency. Therefore, Japan Tourism Agency and local goverments effort increasing free WiFi spots for tourists and Tokyo Olympics in 2020.
Indeed you can find many WiFi networks when you walk along the steet in Japan, but most of them are locked or unlocked though you required entry and there is a charge.
This page describes spots of fee-free WiFi without any entry, fee-free WiFi with entry(e-mail address) and WiFi sold Japanese telco. As mentioned above, the number of fee-free WiFi spots is a few, you should buy prepaid cards for WiFi or buy prepaid sim card if you would like to connect internet access absolutely.

Starbucks Coffee opened about 200 stores in Tokyo, about 1,000 stores in Japan. The number of stores in Japan is the third rank in the world, after the USA and Canada. Starbucks is famous for free WiFi in USA, it's also famous for free WiFi in...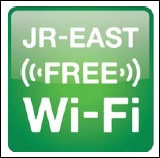 JR-EAST Free WiFi operated by East Japan Railway Co(JR East) is located in JR's stations in Tokyo such as Tokyo, Shinjyuku, Ueno, Akihabara, Ikebukuro, Shibuya and more stations. This WiFi doesn't cover the whole station completely...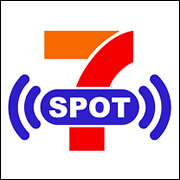 7-Eleven(Seven Eleven) largest convenience store chain has about 2,000 stores in Tokyo, about 16,000 stores in Japan. 7SPOT operated by 7-Eleven is free WiFi cover the whole...
The subway in Tokyo called Tokyo-Metro is indispensable for sightseeing in Tokyo the same as the train called JR-EAST(East Japan Railway). MANTA(Metro Amusement Network Trinity App) operated by Tokyo-Metro is free iOS and Android app for...