Kaminarimon (Thunder Gate)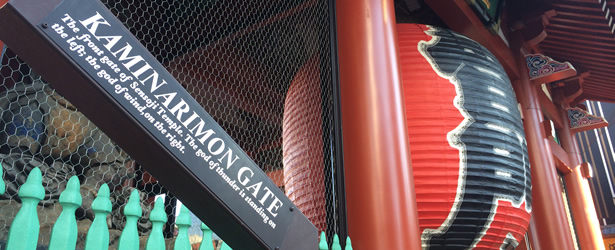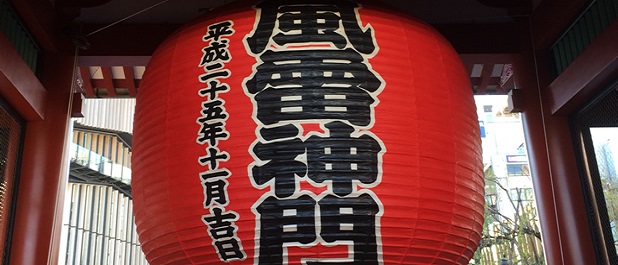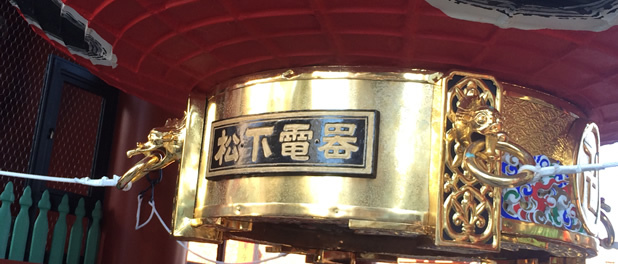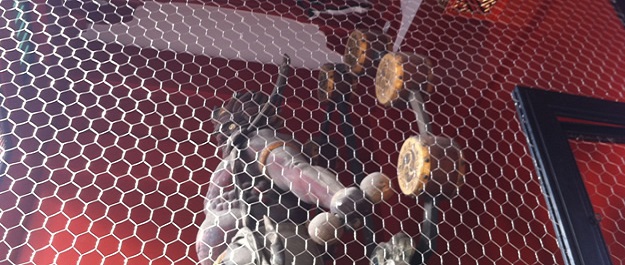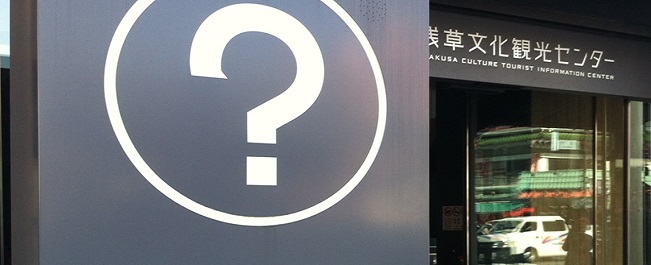 Kaminarimon is related with Panasonic!
The Kaminarimon (Thunder Gate) houses a pair of protective deities Fujin and Raijin is one of two entrance gates leads to the Sensoji. It's not only popular tourist attraction in Asakusa but symbol of Asakusa.
It was built by Tairano Kinmasa in 942, but it was burned down in big fire in 1865 and nobody reconstructed it since 1959. In 1960, Konosuke Matsushita founder of Panasonic(松下電器) was sick, so he went Sensoji and prayed for his sppedy recovery.
A few days later, he got well and was impressed with grace of Sensoji, so he contribute to Sensoji for reconstructing Kaminarimon with his thanks. The lantern in Kaminarimon inscribed Panasonic (Matsushita Electric Industrial) is Its demonstration.
Asakusa Culture Tourism Center help traveler in English is next to Kaminarimon. You can get full view of the surrounding Asakusa and Tokyo Sky Tree, and use free wifi here. If you visit Kaminarimon, you may visit there together.