Plaza of Stars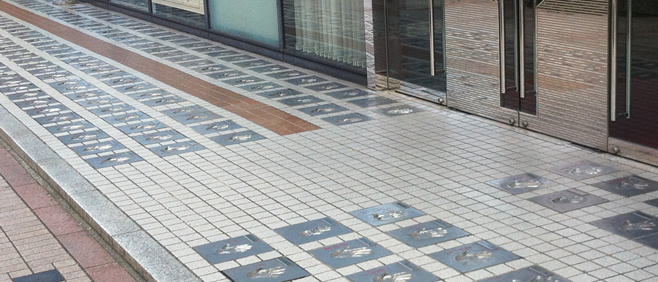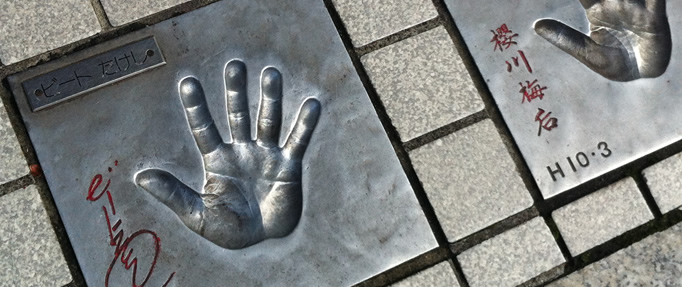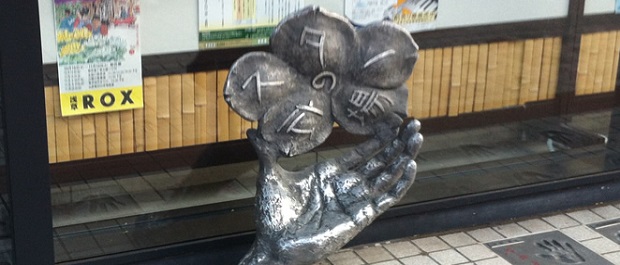 You can see Japanese celebrity handprints!
Plaza of Stars (Star-no-hiroba) entrance of Asakusa Public Hall has about 300 Japanese celebrity handprints and autographs in the plate like TCL Chinese Theatre handprints in Hollywood. It was made by Taito ward office in 1979 to praise actors, actress, singers and comedian for contributing Japanese culture. Nowadays, it's added some handprints every year since then.
Variations of this honored tradition are imprints of Hibari Misora was Japanese enka singer and sold more than 80 millions records, Toshiro Mifune was acotor and was known as starring of Rashomon and Seven-Samurai directed by Akira Kurosawa, Takeshi Kitano (ビートたけし) was known as film directer and actor of Kikujiro and Outrage, and more.
If you learn Japanese actors and singers before visit Plaza of Stars, you'll enjoy there more than ever.