Sensoji (temple)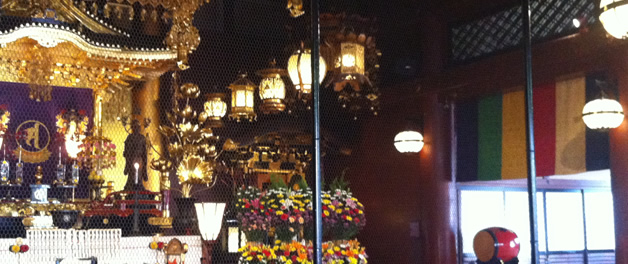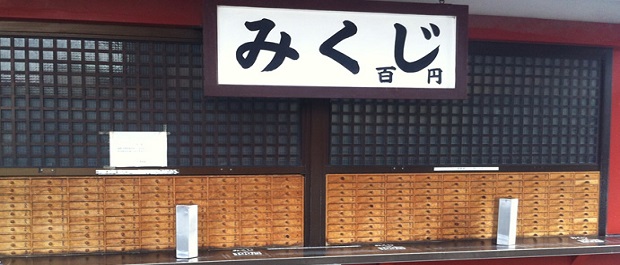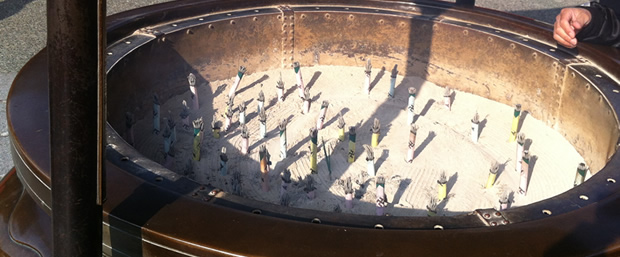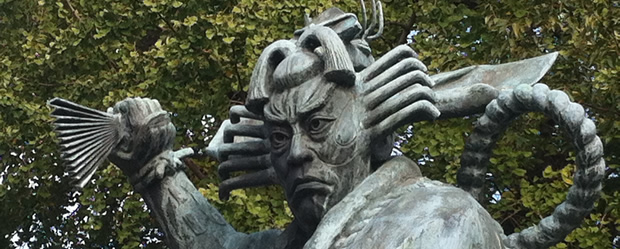 Sensoji is the oldest temple in Tokyo!
Sensoji is the oldest temple about 30 million people visit every year in Tokyo. The temple begin at Kaminarimon (Thunder Gate) has a pair of ferocios proctective deities, Fujin the god of wind and Raijin the god of thunder. Through the gate, there is Nakamise-dori shopping street.You can buy souvenirs, Edo-style crafts, Japanese tableware, Ninja sword, leather-soled sandals (geta) and more.
Through Nakamise-dori, there is another gate, Hozomon, and you can arrive at main temple hall after going through it. (how to pray) In front of main temple smoke winds from the huge cauldron, you can stand wafting the smoke and put smoke on your bodies you'd like to ensure good condition.
Furthermore, there is other sights in Sensoji, for example Five-storied Pagoda, Demboin and Its Garden, the statue of Ichikawa Danjuro IX (wikipedia). Main temple hall, Five-storied Pagoda, Hozomon and Kaminarimon is lit up every day from sunset to 23:00p.m.
By the way, you can draw your fortune by O-mikuji (100 yen=about 1 dollar) written in english in Sensoji. The rank of Omikuji is as follow (Omikuji says different future even if it's same rank)
Dai-kichi (Excellent good fortune, Best fortune)
Sho-kichi (Small fortune)
Kichi (Regular fortune)
Han-kichi (Medium fortune, Half fortune)
Sue-kichi (Fortune but finally, final and last fortune)
Suesho-kichi (Good fortune in future)
Kyo (Bad fortune)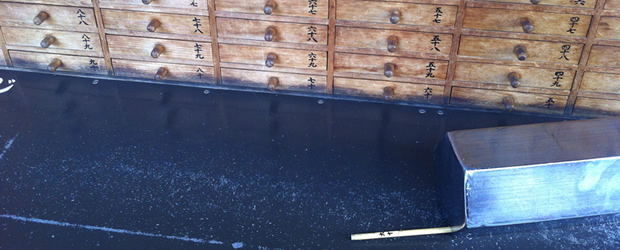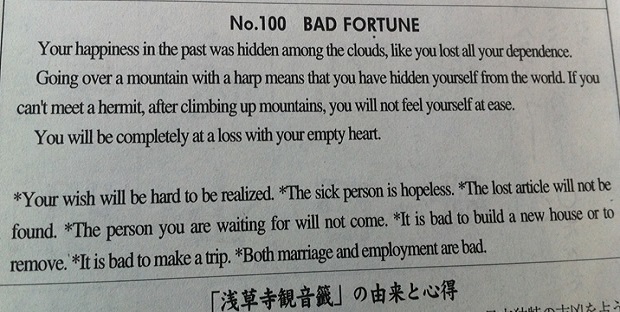 If you draw kichi, rank 1 to 6, you can take it home for good-luck charm. However, if you draw Kyo (rank 7), you can fold up Omikuji and attach it to a pine tree or a wall of metal wires. That mean you stop bad fortune stream there and change your fortune.
But Omikuji in Sensoji is famous for high probability of drawing Kyo in Japan, you may fold up and attach it.