Five-storied Pagoda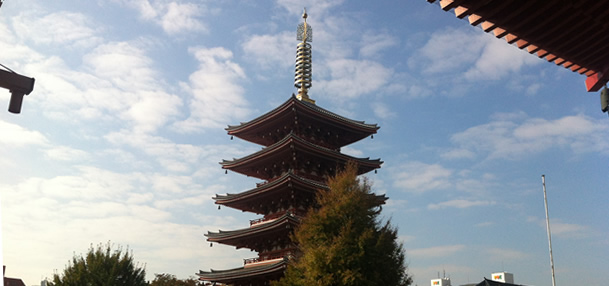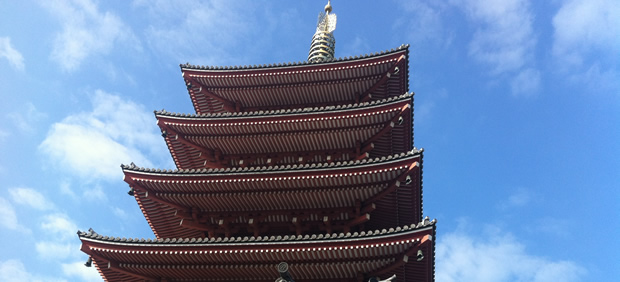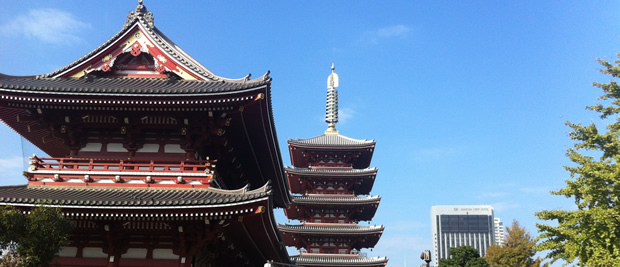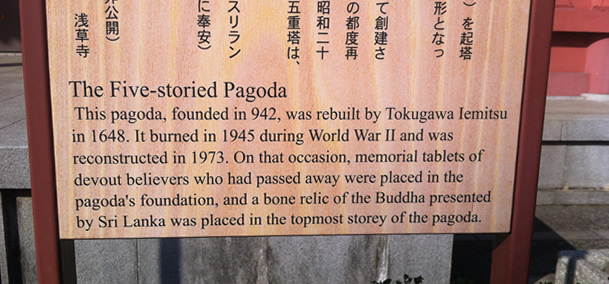 Five-storied Pagoda the second highest pagoda.
The Five-storied Pagoda the second highest (53m-high) pagoda in Japan in Sensoji Asakusa was built in 942 by Taira no kinmasa, and reconstructed Tokuwgawa Iemistu in 1648. It holds Buddha's ashes given by Sri Lanka goverment and buddhist society for goodwill between Sri Lanka and Japna in its top floor.
Five-storied Pagoda is one of architecture of pagoda in the first place, so there is some five-storied Pagoda in japan, Horyuji in Nara, Toshogu in Nikko and more. The representaion of five-storied is the theory of five elements (land, water, fire, wind and sky) of the universe. It's also famous of its construction jyu-kozo is strong against earthquake because it absorb a quake. Nowadays jyu-kozo apply modern skyscrapers.
If you see Five-storied Pagoda with the above, you enjoy it more than ever.