Hanayashiki Amusement Park
Hanayashiki Amusement Park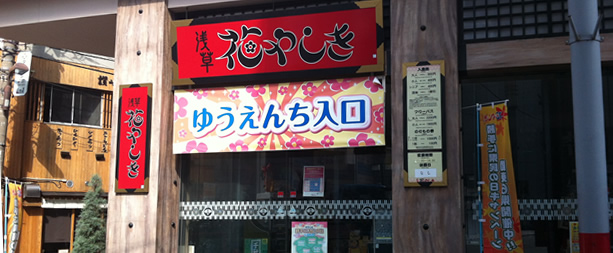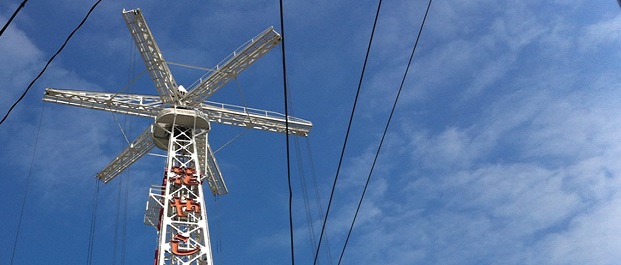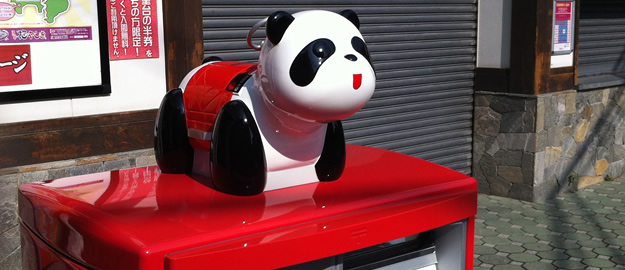 Hanayashiki has the oldest rollercoaster!
Hanayashiki Amusement Park leads west to Sensoji in Asakusa is one of the oldest amusement park in Japan. It has been opening since 1853 and is operated by Namco Bandai Holdings now. It has the oldest rollercoaster in Japan, you enjoy creak because of its old wooden tracks if you ride it.
And furthermore, it has the Space Shot (freefall ride) you experience just for a second of weightlessness during riding, the haunted house whose theme is ghost of cherry blossoms and the sybolic tower Bee-Tower offers a panoramic view of Asakusa and more.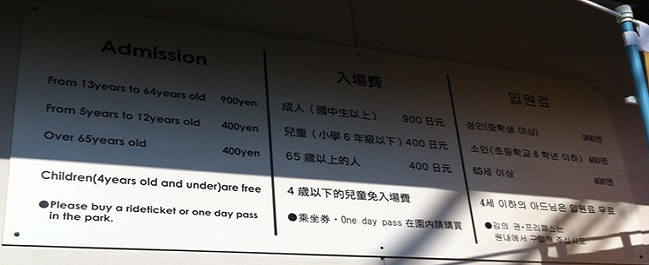 If you enjoy Hanayashki and attractions, you should pay admission fee (adult/child 900yen/400yen) and buy ride tickets (set of 11 tickets from 1,000yen) or all-access pass (adult/child 2,200yen/1,900yen). If you'll enjoy 3 or more attractions, you should buy all-access pass because you use 3 or over ride tickets to ride a attraction (the oldest rollercoaster need 4 tickets, freefall ride need 5 tickets).
There is Happy bridge (Shi-a-wase-bashi) and a pond on the middle of Hanayashiki. Many carps is swimming in there and Prunus mume illuminated in the evening is near there.If you tired of attractions, you take a rest there and enjoy to see them.