Nitenmon Gate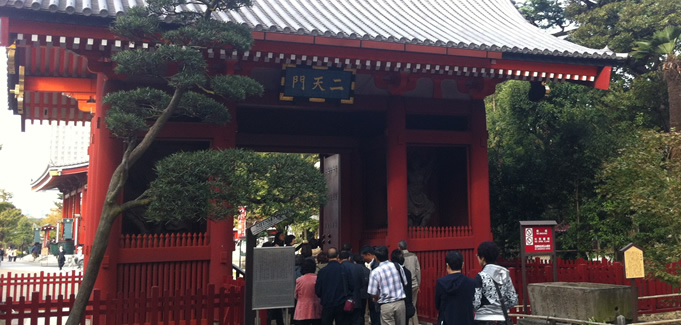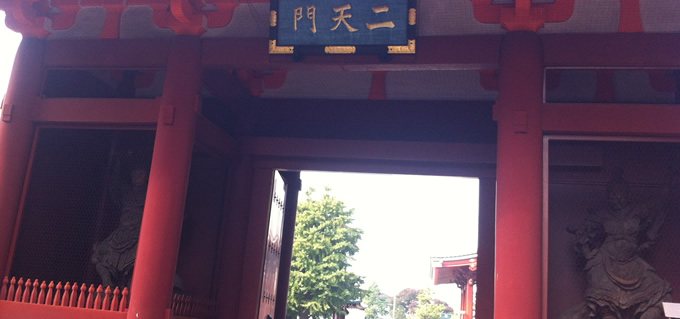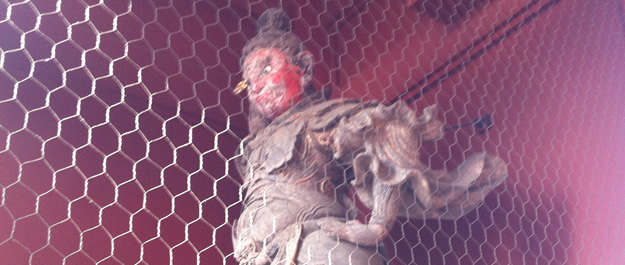 Nitenmon Gate is named an Important Cultural Property.
Nitenmon Gate leads east to main altar of Sensoji is named an Important Cultural Property by Japanese government. Though it's less splendid appearance than Kaminarimon (Thunder Gate) and Hozomon, it has more historic value than them.
Nitenmon Gate was constructed in 1618 as the gate of Toshogu Shrine (it enshrines Ieyasu Tokugawa who was the founder and first shogun of the Edo age). Toshogu Shrine was destroyed by the fire in 1642, this gate were the only structure to survived.
Toshogu Shrine in Nikko was constructed at same time, but people in Edo (Tokyo) went to worship at Toshogu Shrine in Asakusa because Nikko is far from Edo (Tokyo). Speaking of Toshogu Shirine in those days, it was Toshogu in Asakusa.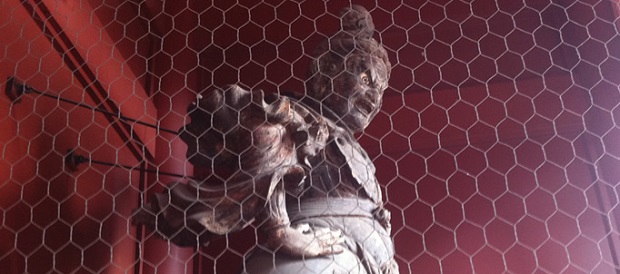 Nitenmon Gate houses a pair of statues, Zochoten and Jikokuten. These original statues were destroyed in 19th so substitute statues came from the family temple Ueno Kaneiji stands there now.
If you see them, you should note not only their powerful features but their beautiful crystal eyes and humorous devils stamped by them.