Hozomon Gate (Nio-mon Gate)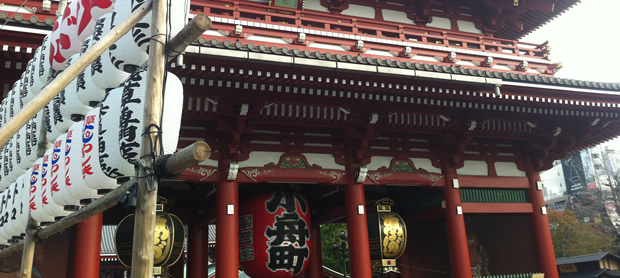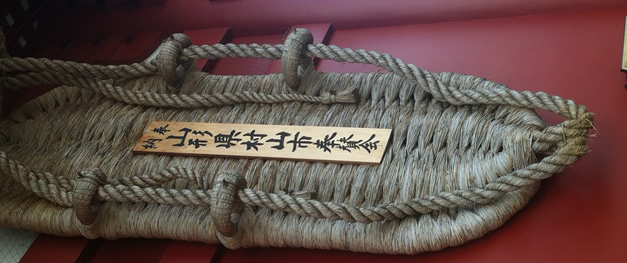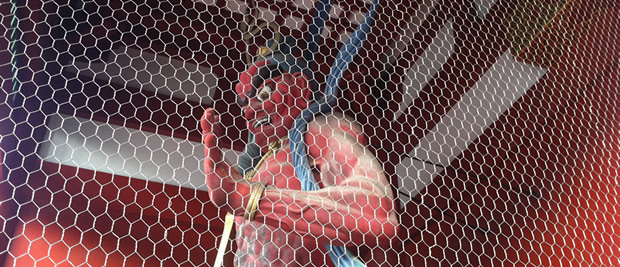 Hozomon Gate was built in 942!
The Hozomon Gate (Nio-mon Gate) is straight on through the Kaminarimon and Nakamise-Dori in Sensoji Asakusa. It was built in 942 by Taira no kinmasa. After that it was destroyed by fire but Yonetaro Otani founder of New Otani Hotels contribute to Sensoji for reconstructing Hozomon in 1964. It holds some tresures and structure of Buddha ever since.
Hozomon is also called Nio-mon Gate because Nio (Kongorikishi) guard main altar of Sensoji against enemies at the entrance. Nio is a pair of figures, Agyo and Ungyo, was made to refer to some literature and models. In the case of Nio in Hozomon, Agyo was modeled Kitanoumi former sumo wrestler called unsinkable battleship, Ungyo was modeled Kiyoshi Myobudani former sumo wresler called human crane.
In addition, straw sandals made of 2,500kg of straw for amulet is hung on the back of Hozomon. If you see Hozomon, you enjoy not only front of Hozomon but also back of Hozomon.