JR-EAST FREE WiFi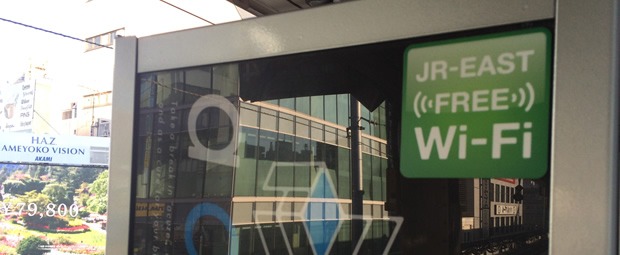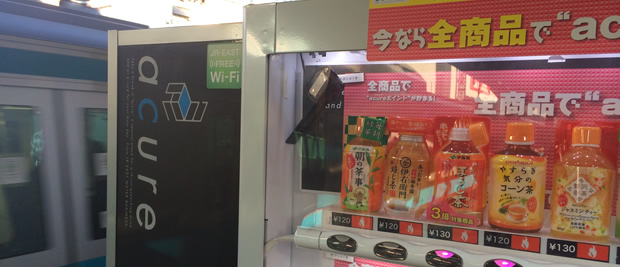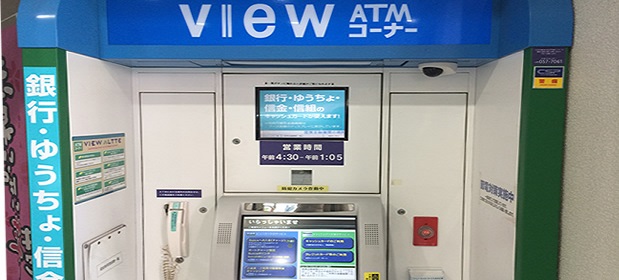 You can use free-WiFi at JR's stations!
JR-EAST Free WiFi operated by East Japan Railway Co(JR East) is located in JR's stations in Tokyo such as Tokyo, Shinjyuku, Ueno, Akihabara, Ikebukuro, Shibuya and more stations. This WiFi doesn't cover the whole station completely, you go spots affixed the label of JR-EAST Free WiFi in each station if you use it absolutely. You can start it and connect internet easily because the web site of it is in English though you must input your e-mail address for using it.
Note you can access internet only three hours at one time and this WiFi isn't secured sufficiently. Therefore, you should stop connecting online banking when you use it. There're the JR EAST Travel Service Center(web site) at Tokyo station, Narita airport and Haneda airport, you go there if you have trouble or lose your way.
How to connect this WiFi:
First of all, choose JR-EAST's network whose SSID is JR-EAST_FREE_Wi-Fi, and launch Internet browser such as Safari, Chrome, Firefox. Selecet language English and tap Access the Internet here and Register now button. Read Privercy Policy, if there is no problem, tap I agree and Next button. Input your e-mail address and tap Confirm button.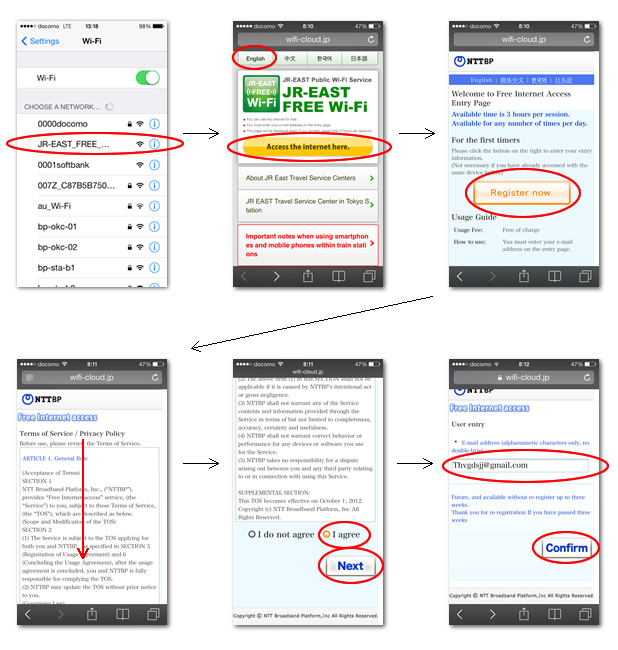 Finally, tap Register button and read description of internet security, if there is no problem, tap I agree button. Then, you can connect to the internet.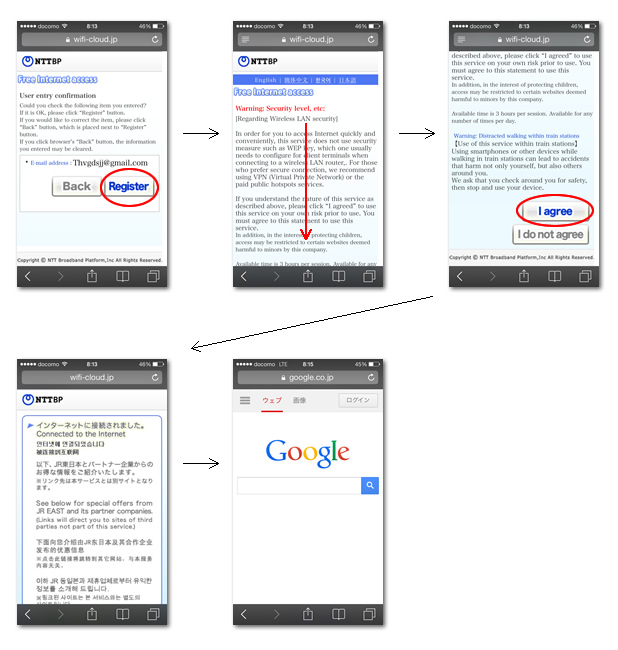 By the way, there're ATMs called VIEW ALTTE in JR's stations, but you cannot get cash by credit cards from them when you need yen. You go 7-BANK's ATM in 7-Eleven if you need cash.