7spot at 7-Eleven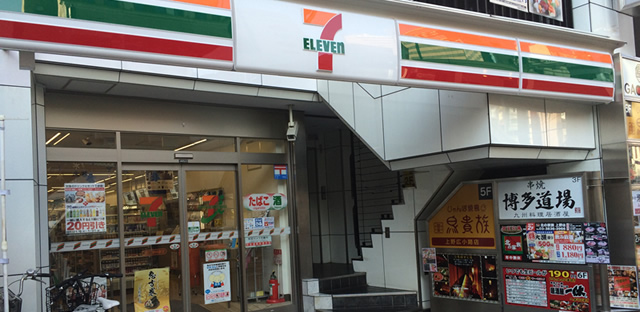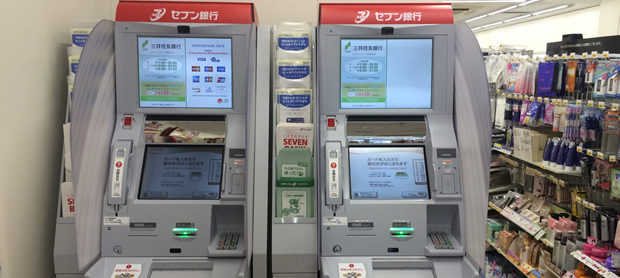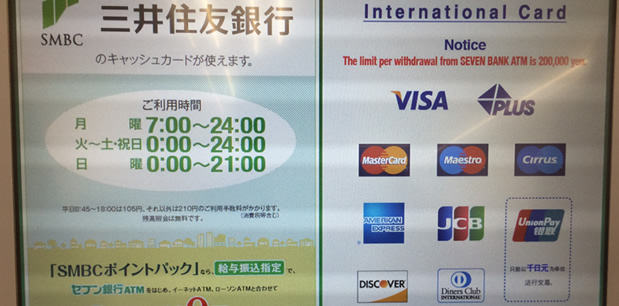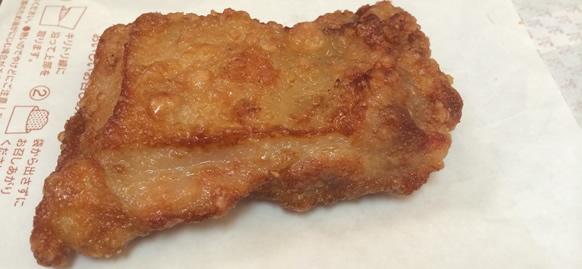 7-Eleven is free-WiFi spot and has ATMs you can withdraw cash in Japan!
7-Eleven(Seven Eleven) largest convenience store chain has about 2,000 stores in Tokyo, about 16,000 stores in Japan. 7SPOT operated by 7-Eleven is free WiFi cover the whole stores. Though the number of the stores is many, it takes a lot of doing to connect 7SPOT WiFi because the web site(landing page of this WiFi) is only in Japanese and you must apply for the 7SPOT's membership registration(See below for details).
However, you can use by this ID and password not only 7SPOT but also free-WiFi at subway in Tokyo(Tokyo Metro). You'll ride this subway sometimes for sightseeing in Tokyo. You may apply this membership for ID and password before visiting Japan if you decided to travel Japan.
In addition, there're 7-BANK's ATMs in the stores, you can get cash by VISA(PLUS), AMEX, Diners or DISCOVER from them when you need yen(you cannot use credit cards at some of stores in Japan). Note you cannot withdraw cash by Matercard and Cirrus from them. There're many ATMs in Japan, while there're a few ATMs you can get cash from including 7-BANK. You can search the 7-Eleven and 7-BANK from ATM Locator in English.
How to connect this WiFi(You should do in USA, if you're in USA now. You can do that on 7SPOT's web page):
First of all, choose 7-Eleven's network whose SSID is 7SPOT, and start Internet browser such as Safari, Chrome, Firefox. Scroll the page and tap the orange color button. Tap the left most button like the WiFi symbol, and tap the upper orange color button. Input your e-mail address, gender(M or F), birth year, and password twice with using English description as reference.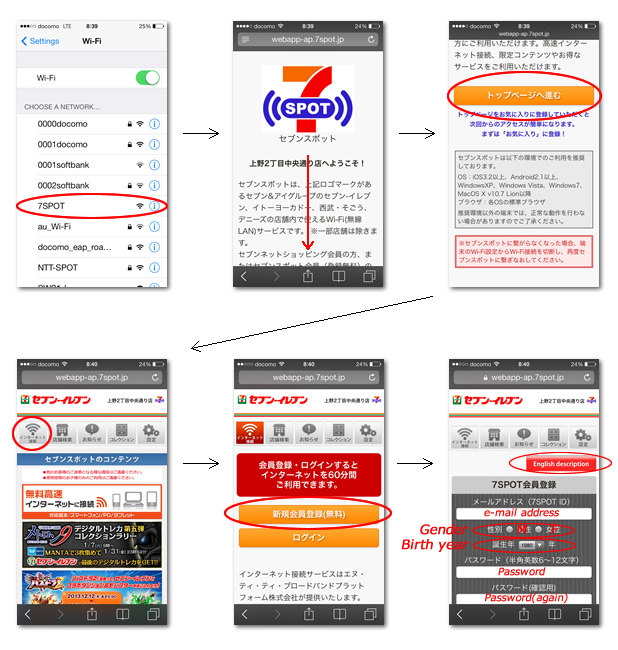 Next, tap the right gray button without wanting to receive 7-Eleven's infromation in Japanese. Check the box under the red button and tap blue text. Your e-mail address is displayed on the page, if there is no problem, tap the orange color button. Then, you need to receive the confirming e-mail from 7-Eleven though you cannot connect this WiFi yet. Therefore, you connect to the internet by other WiFi such as your hotel. You should inputing them and receive the email in USA, if you're in USA now. You can do that on 7SPOT's web page.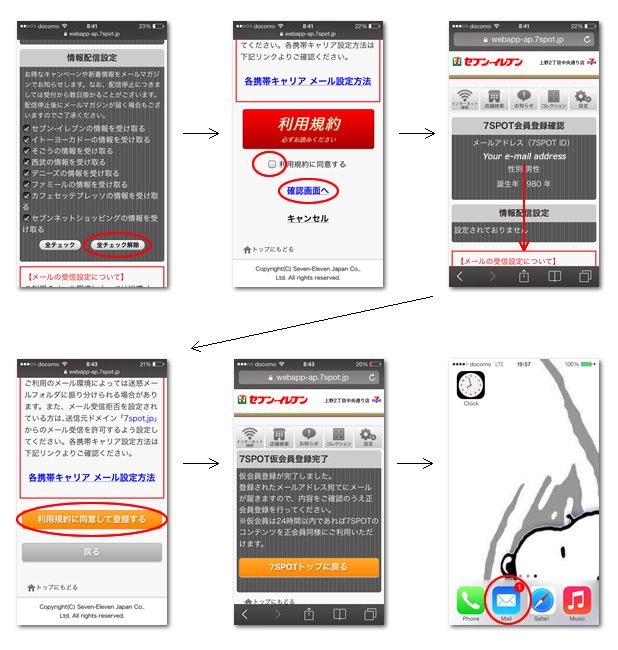 Finally, tap the URL on the e-mail you received, and Register button and tap the gray button means login at the upper right corner. Tap the left most button like the WiFi symbol again, and tap the large red button twice. Then, you can connect to the internet, and can connect this WiFi by tapping the above gray button means login and inputing your e-mail address and password from the next time.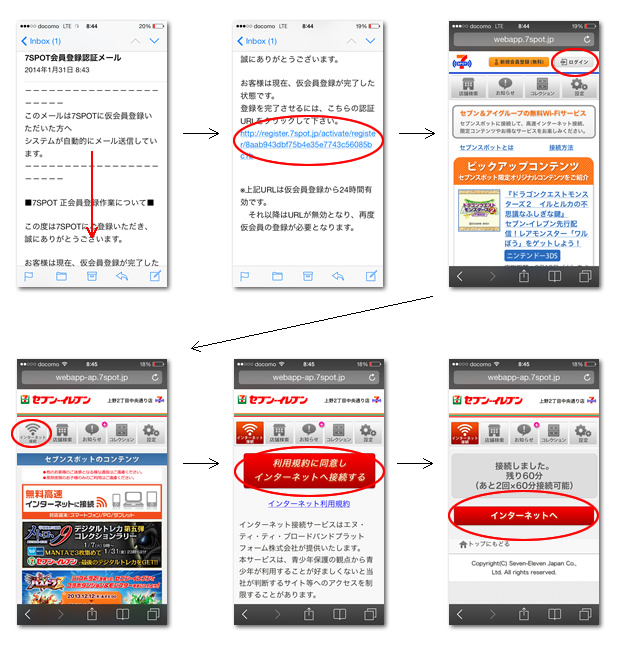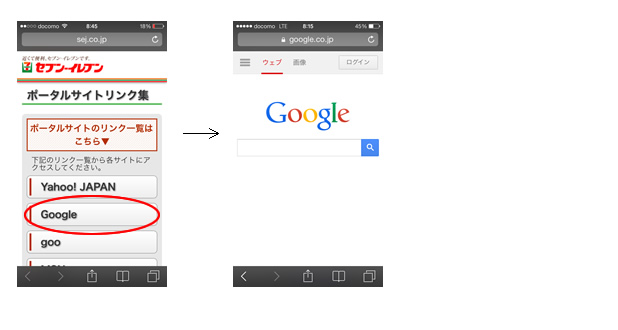 By the way, the top 3 popular items of 7-Eleven in 2013 is Kin-no-shokupan(the loaf of bread), Age-dori(fried chicken) and Creamy-Mont Blanc(cake). These're original store brand, and are sold only 7-Eleven. You may try and taste it when you go there for free-wifi or ATM.