The Akihabara Gashapon Hall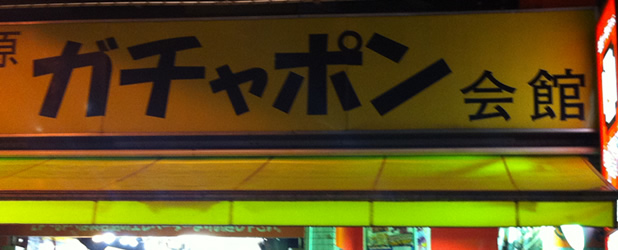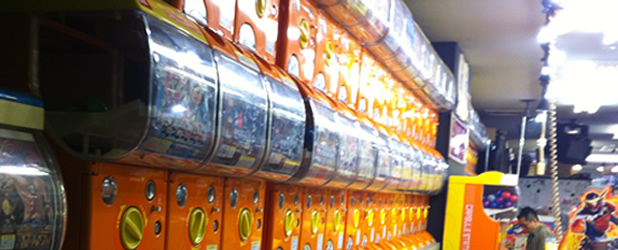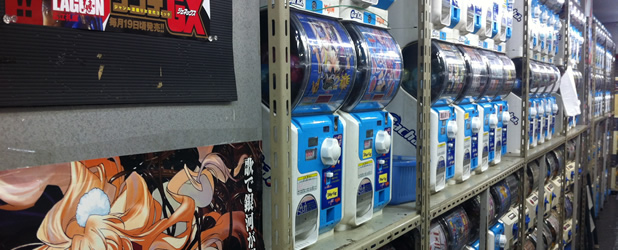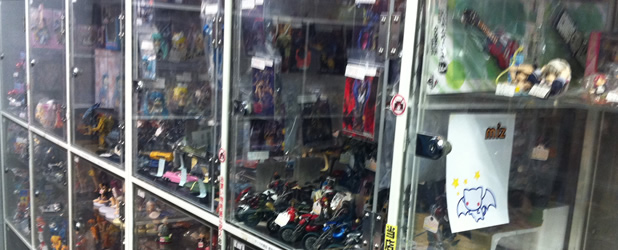 Gashapon Hall is is the only specialty store of it!
The Akihabara Gashapon Hall located north of Akihabara Station in Tokyo is the only specialty store of Gashapon (it's also referred Gachapon or GachaGacha or Gacha). Gashapon which is BANDAI Corporation brand is a capsule toy sold 100yen-500yen (1dollar-5dollars). The Akihabara Gashapon Hall has more than 4 hundred venders of it, and replaces an old one with a new one every month.
There're many Gashapon of Japanese Anime character, ONE PIECE, Hello Kitty, Gundam, Gintama, TIGER & BUNNY and more. Of course, there're various Gashapon venders except Japanese anime.
For example, psychic photograph selected Junji Inagawa (Japanese famous storyteller of ghost or horror story), figurine of Dogeza (manners for expressing deep apology and to express the desire). By the way, Dogeza became a topic of conversation because Hanzawa Naoki Japanese television drama received high ratings in 2013.
If you come the Gashapon Hall, you enjoy buying them.