Ameya Yokocho (Ameyoko Arcade)
Ameya Yokocho (Ameyoko Arcade)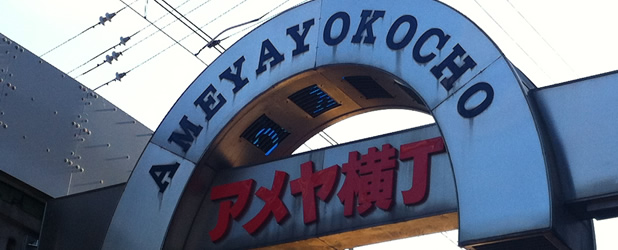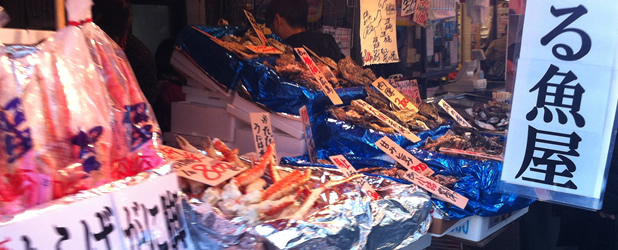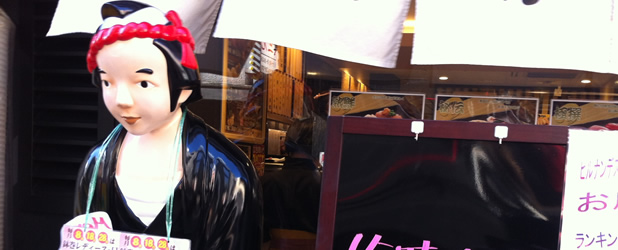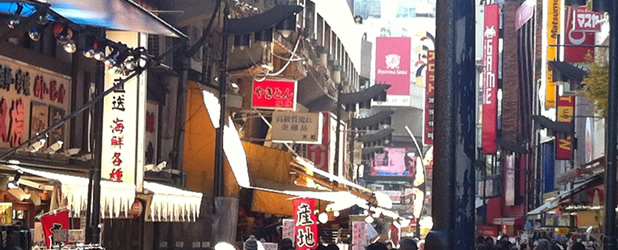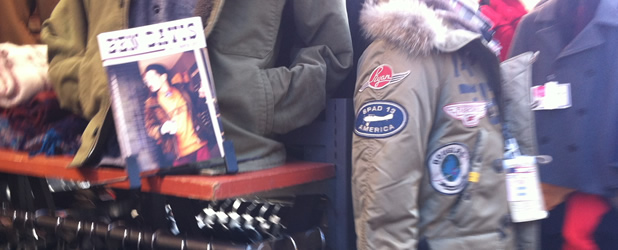 Ameya Yokocho touts various goods!
Ameyoko Arcade (Ameya Yokocho is full name) shopping street is paralleling the JR Yamanote Line tracks south of JR Ueno Station. The origin of its name is merchants sold USA ("Ame"rican) goods there in years following World War 2, so that is "Ame" + "ya (means shop)" + "Yokocho (means arcede)". Indeed there are some shops sell military jackets but there're several views about the origin.
Nowadays, Ameya Yokocho bargain-shopping area has shops selling cheap clothing, perishables, outdoor goods, sundries. Some of the same goods in other place sell here at more reasolable price. Shopkeepers stand on storefront and hawk thier wares.
Around the end of a year, about 500 thousand people go shopping for food served during the New Year's Holidays (Osechi) in a day. Therefore, shoppers always walk through there in ten minutes but in 20 or 30 minutes then. This crowd is broadcasted on radio and television as a special feature of the year end.
Do you want to see the crowd at Ameya Yokocho around the end of the year? It's OK, but you should take notice most of the shops (except convenience store) in Japan are closed from January 1st to 3rd like shops in USA are closed at Xmas. On the other hand, almost all the shops in Japan is opened at Xmas.
You should think carefully whether to visit Japan Year-end and New Year season or not.