The Gundam Cafe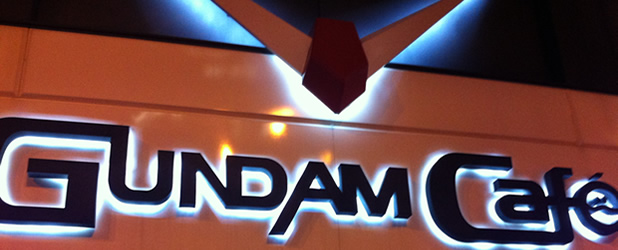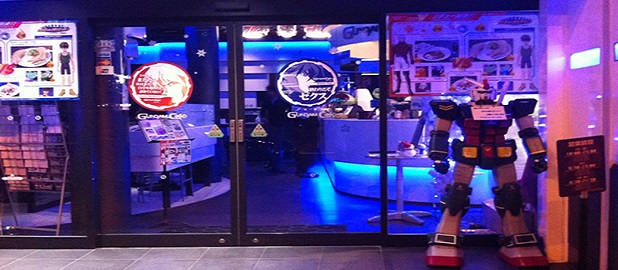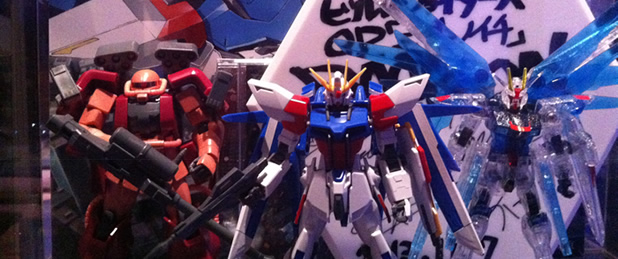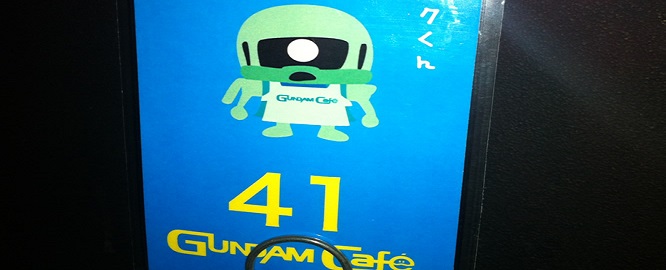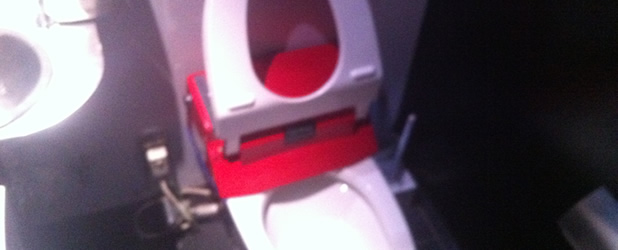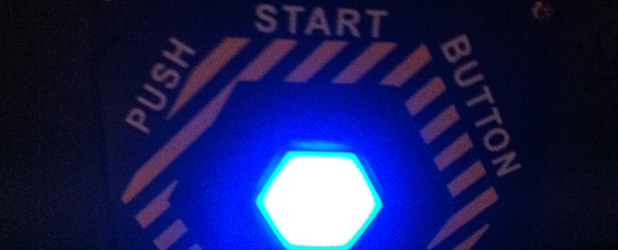 Gundam Cafe has some devices to enjoy you!
The Gundam Cafe close to Akihabara Station in Japan is the coffee shop operated by BANDAI Corporation. It was opened for the purpose of delighting not only Gundam geek but beginner at Gundam (it's Japanese animation).
Its interior reproduces atmosphere of Gundam and is designed in white wallpaper and red light. It exhibits many plastic models of Gundam, signiture of Yoshiyuki Tomino (director of Gundam) and illstrations of famous scene of Gundam and statue of Gundam, Zaku, Haro. Other than that, there're some devices you enjoy. For example, when you push the button in restroom, you see light up eyes of gundam and hearing startup sound of Gundam!
Staffs wearing uniform of Earth Federation (Amuro Ray hero of Gundam belong its army) serve over thirty menu of food or drinks(they don't wear it depending on timeslot). In addition, some of goods and souveniors here is selled only here.
If you aren't Gundam geek (Otaku), you may enjoy here.