Publications ranking 2016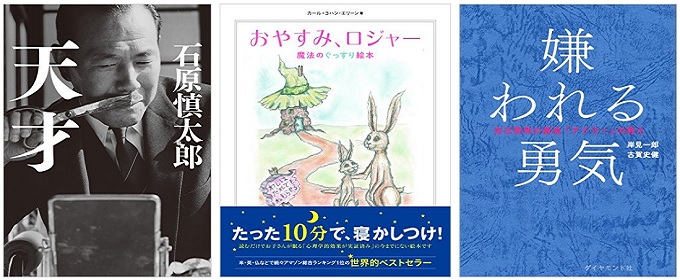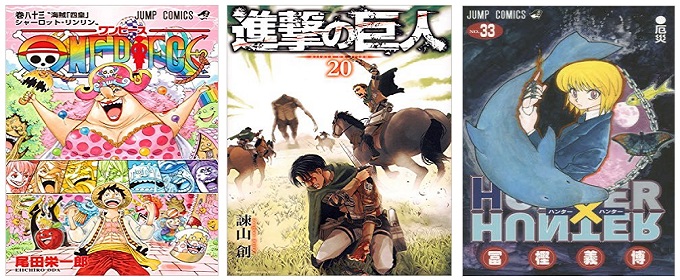 What publications is most hot in 2016!?
The publications ranking 2016 in Japan is announced by Oricon corporation. This ranking is diveded into books, paper books(pocket books) and comics.
In books ranking, the first is "Tensai" written by Shintaro Ishihara who was governor of Tokyo from 1999 to 2012. "Tensai" means genius in English, and is written about Kakuei Tanaka who was formar minister. Many books about Kauei is published before this, but this is a big hit because of writing from Shintaro's owm viewpoint.
The second is "The Rabbit Who Wants to Fall Asleep" written by Carl-Johan Forssen Ehrlin who is Swedish author. It is popular for mothers who have a child and want to lull a child to sleep. The third is "The Courage of Being Disliked" written about teaching of Alfred Adler.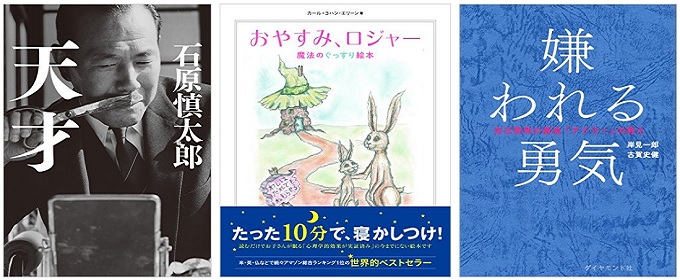 In paper books ranking, the first is "Your Name" which is a novel version of the movie. The second is "Mugen-Bana" written by Keigo Higashino. It is detective story whose key point is yellow morning glory. The thrid is "Seven Meetings" written by Jyn Ikeido who is famous for Hanzawa Naoki. It was made into a TV drama boardcasted by NHK which is Japanase public broadcasting.
In comics ranking, "ONE PIECE" written by Eiichiro Oda occupy the ranking first to the the 4th, volume 80, 81, 82 and 83. In volume 80s, the Straw Hat Pirates opposed Big Mom and her company.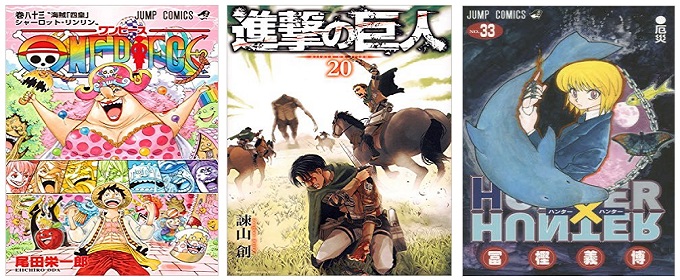 The below fifth are "Attack on Titan", "Hunter × Hunter", "Assasination Classroom" and "Haikyu!!". "Hunter × Hunter" volume 33 was put on the market first time in over three years from volume 32. However sales of the volume 33 exceed sales of the volume 32. That prove the number of "Hunter × Hunter" fans are increasing now in spite of not publishing.
What book will be hit in 2017?