Favorite sports ranking 2016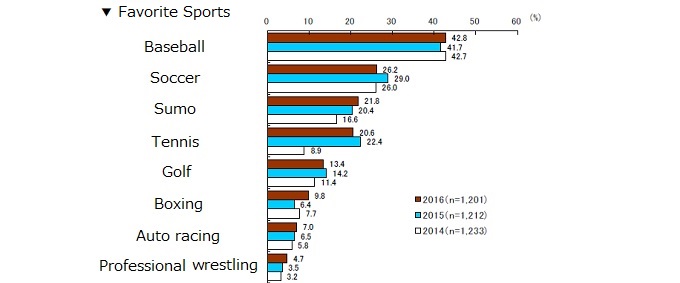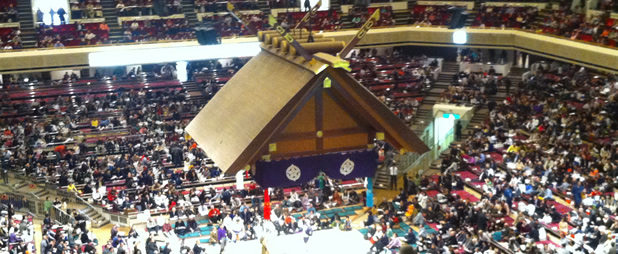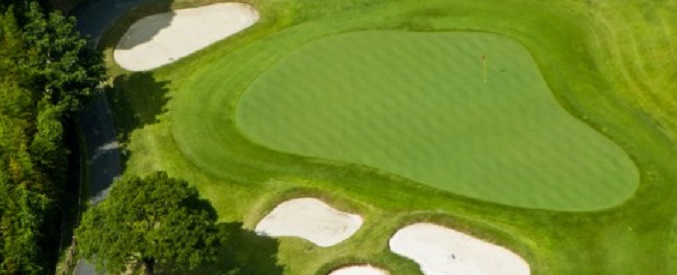 What sport Japanse like in 2016!?
Central Research Services wchich is Japanese reseach company shows the ranking of favorite sport 2016 in Japan.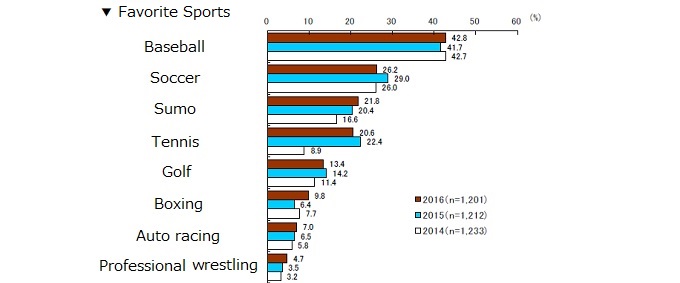 1. Baseball(42.8 PTS)
Baseball is the first in this ranking nineteen years in a row. Each generation have heros: Shohei Otani and Yu Darvish are for 10's and 20's, Ichiro Suzuki and Hideki Matsui are for 30's and 40's, Oh Sadaharu and Shigeo Nagashima are for 50's and 60's. It is not too much to say baseball is national sports.
2. Soccer(26.2 PTS)
Soccer is the second in this ranking five years in a row. Because of its popularity is not only Keisuke Honda and Yuto Nagatomo who are playing at Europe League but also Japanese women's national soccer team named "Nadeshiko Japan" play active at World Cup and Olympic.
3. Sumo(21.8 PTS)
Japanese natinal sport Sumo is the thrid. Hakuho from Monglia is a higest rank sumo wrester (Yokozuna), and is most popular for sumo funs. However, Kisenosato who reached Yokozuna in 2017 and Endo who quickly climbed to the top levels are becoming popular. Points increse from last year by their success though Sumo funs were even aging for a time.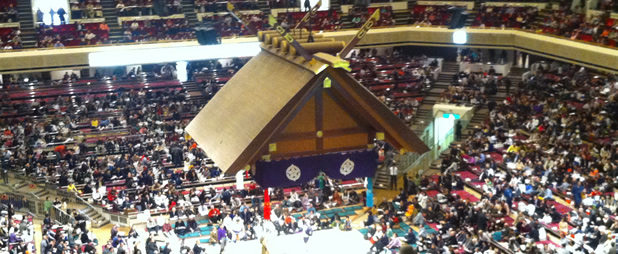 4. Tennis(20.6 PTS)
Tennis' rank is down the fourtth from the thrid last year. Kei Nishikori became the first Japanese person to be a finalist of US Open in 2014. Tennis funs are increasing by his success. Moreover, people who excited Shuzo Matsuoka who is Wimbledon quarter finalist in 1995 remember tennis by Kei's success.
5. Golf(13.4 PTS)
Golf is the fifth in this ranking two years in a row. Hideki Matsuyama is a four time PGA Tour winner, and is said to get the get green jacket of Masters Tournament in the near feuture. In Japan golf tour, women's tour is more popular than men's tour now. If men's tour is as powerful as before, points of golf more increase.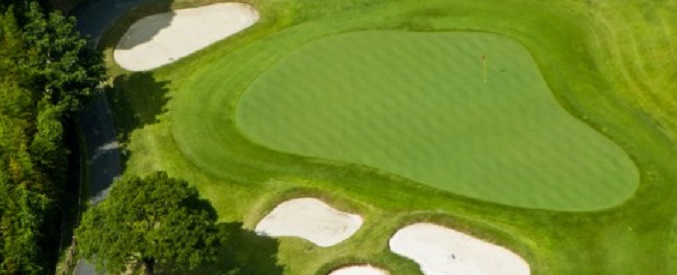 By the way, figure skating is in the ranking of sports which Japanse pay attention to in the future. Mao Asada and Yuzuru Hanyu won a medal in Olympic, and some TV station have broadcasted figure sakting tournament and championship except Olmpic.
What sport Japanese excite in 2017?