Keywords of the year 2016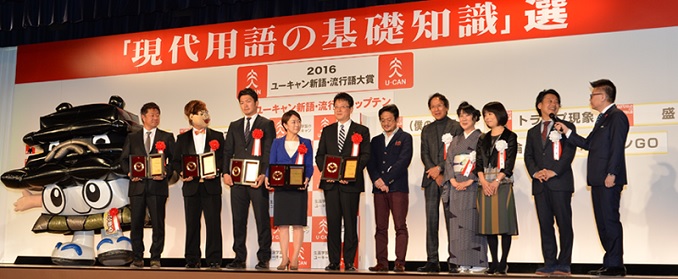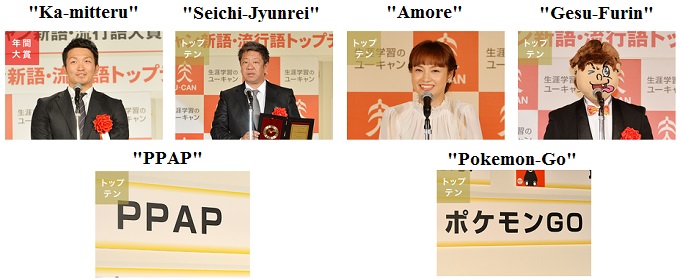 What word is keyword of the year 2016 in Japan?
The Japanse keywords-of-the-year contest for 2016 was held by U-CAN Japanese publisher on Dec 1st, and the winners have been announced.
"Ka-mitteru" means "rocking it" in English won Grand Prize in this contest. Koichi Ogata manager of baseball team Hiroshima Toyo Carp said this word when Seiya Suzuki outfielder of his team hit game-ending home runs two consecutive days.
Hiroshima Toyo won Central League Championship, and "Ka-mitteru" spread like wildfire. Baseball words won Grand Prize two consecutive years. "Triple Three" means thirty homeruns and steals and batting average over .300 won in 2015.
"Seichi-Jyunrei" means visiting filming location missed Grand Prize. "Your name" was big hit movie in 2016, many fans visited Gifu prefecture which is one of locations of this movie. This movie gives Gifu prefecture economic effect for 25 billion yen(about 220 million U.S. dollars )."PPAP(Pen Pinapple Apple Pen)" and "Pokemon Go" missed Grand Prize too.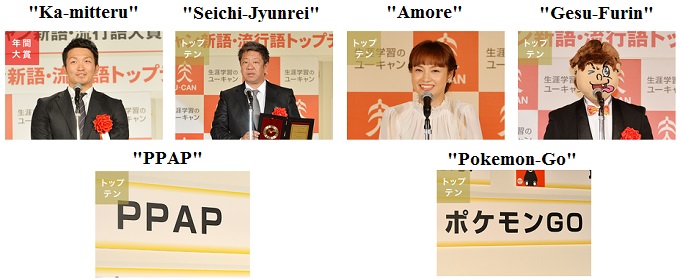 By the way, it is interesting that two words related love were nominated though their meaning is opposite. One is "Gesu-Furin" means adultery and the other is "Amore" means lovers.
What word will be hit in 2017?