Hen-na-hotel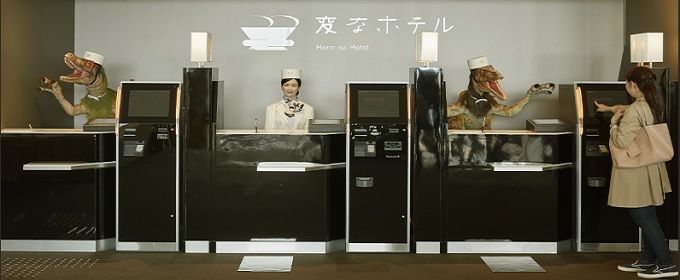 Hen-na-hotel will also open in Osaka!
Hen-na-hotel means strange hotel in Japanase has various robots for the front desk and more. It was recognized by Guiness World record as the world's first robot hotel.
There are Hen-na-hotel in Nagasaki, Tokyo and Nagoya now. It will open in Osaka by summer of 2018. Tourist will be able to stay Hen-na-hotel in Osaka if they travel Kyoto. It is thirty minutes from Kyoto to Osaka by train.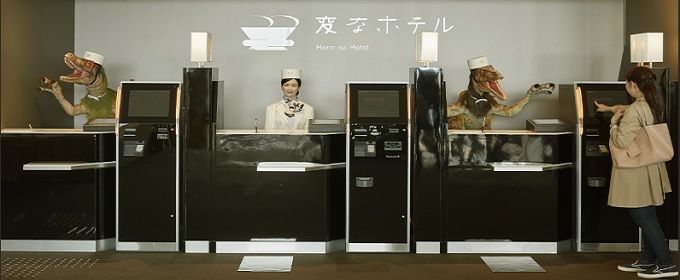 This hotel has not only humanoid robots but also dinosaur-shaped robots and portable(desktop) robots and more. The dinosaur robot at the front desk can speak Japanese and English.
In addition, the arm-shaped robot receives packages and cloths in the cloakroom. The window cleaning robots and lawn mower robot also work this hotel. You will probably look for robots if you stay this hotel.
This hotel save the number of employees, but have some employees. They check robots everytime and respond troubles if they find troubles by monitoring cameras.

By the way, robots don't cook. However, Aura next to this hotel in Nagasaki serve dishes with chemical-free vegetables in Buffet style. In Tokyo, Jurasic dinosaur restaurants serve breakfast, especially dinosaur-shaped chicken nugget is popular for kids.
It might to be good idea to stay this hotel if you travel Japan.