The first day of opening Lake Biwa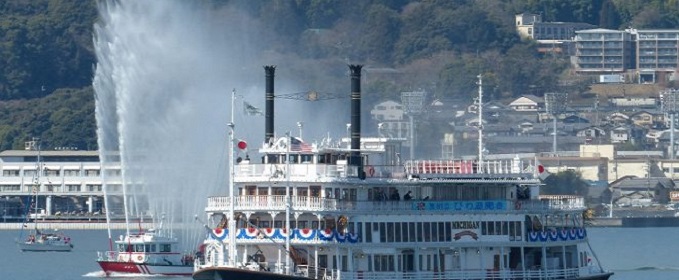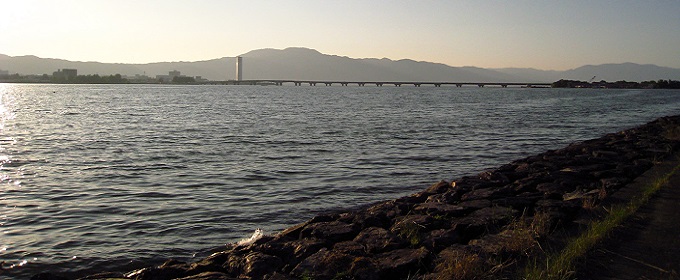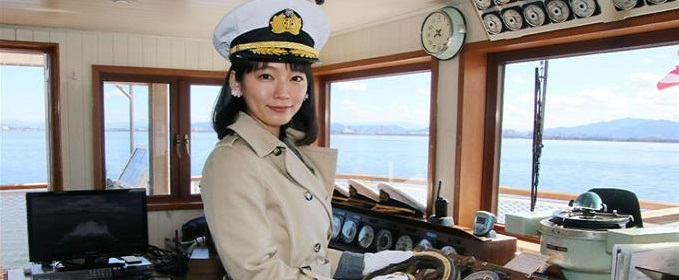 Biwako-biraki is the first day of opening Lake Biwa!?
The first day of opening Lake Biwa for visitors is called Biwako-biraki in Japan. Shinto priests often pray for success in this day and safety for visitors with thanking blessings of the lake. This event held on the second Saturday of March since 1955 is known as feature of spring in west of Japan.
Lake Biwa is the largest lake in Japan, and account for 17% of Shiga prefecture. The proverb "Make haste slowly(The longest way round is the nearest way home )" was born in Japan because of large size of this lake. Water of Lake Biwa is used for domestic use in west of Japan because this water flows to Osaka Bay(Seto Inland Sea). In addition, this lake is known as the area for leisure activities. Many people enjoy camp and BBQ on the shore of this lake.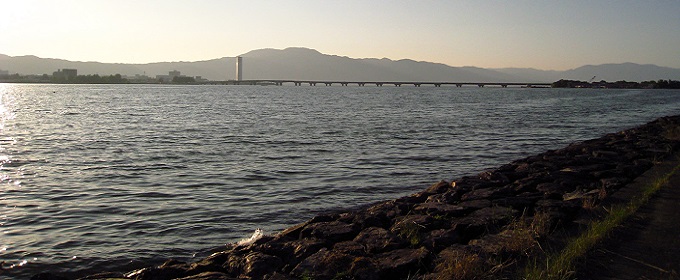 In this event, Japanese female celebrities become the honorary captain of ships for one day. The heroine of Asadora which is a serialized Japanese television drama programs series become the captain every year. The actress who appear this drama series become the captain sometimes instead of heroine. In the past, Satomi Ishihara, Miori Takimoto and Riho Yoshioka became the captain.
The captain rings a bell for leaving at Otsu port after greeting. Thirty ships parade in the Lake Biwa. She rides the largest cruise ship among them, and throw a golden key which open the door of spring into the lake. In addition, she releases Ischikauia steenackeri fry which is a Japanese endemic species fish in a river.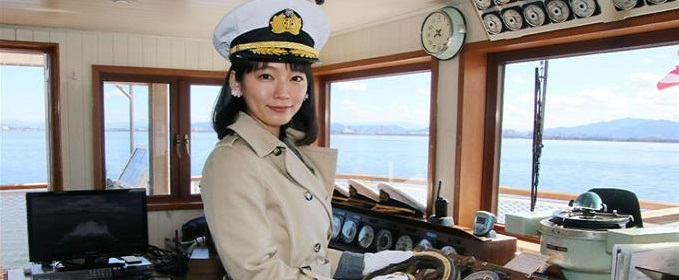 Visitors of this event should not overrlook Hana-funsui which is a large fountain. The water of it shoot up 40meters(about 43yards) high when the captain thorow the key. In addition, about 500 fireworks are set off and about 500 torches are burned in this day. Only Hanafunsui plays from December 1st to March 31th and is floodlight at 6:00pm for one hour.
It takes about three hours from Tokyo station to Otsu port by train. You can experience Japanese culture through Biwako-biraki if you travel Japan in March.