Tenjin Festival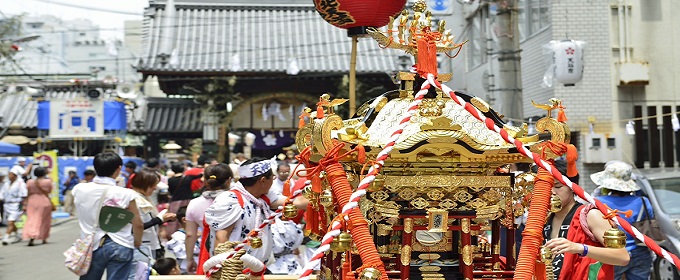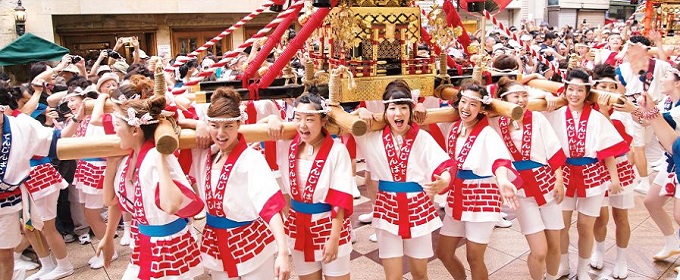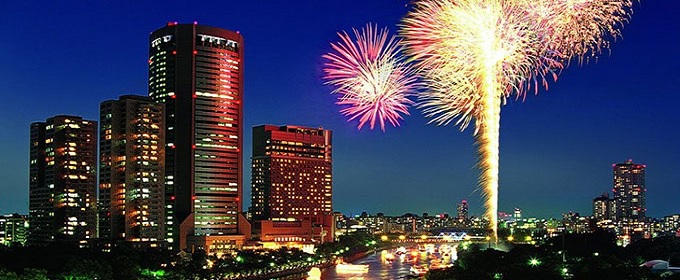 Excite Tenjin Festival in August!
Tenjin festivals are held in shrines called Tenman-gu all over Japan in July. Most famous Tenjin festival is held in Osaka among many Tenjin festivals. Tenjin festival in Osaka is one of the three major festival in Japan, and has 1.3 million visitors.
This festival is held from end of June to July 25, and most exciting part of it on July 25. Some mikoshi (portable shrine) believed to house a divine spirit of Michizane Fujiwara parade and run around Osaka city area. People make him see Osaka city, and they pray for city's prosperity.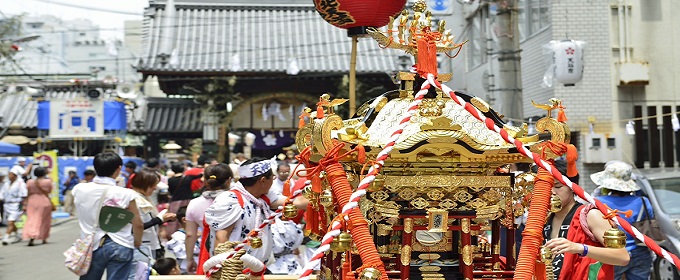 In addition, 5,000 fireworks are set off and light up the summer night sky at 19 o'clock. The Original firework called Koubai can be seen only in this festival. At the same time, one hundred decorated ships parade with beating drums and ringing bells at the river. It is beautiful that bon fire of ships and fireworks light up night together.
Gal's Mikoshi is also famous as pre-event to added to the festive mood on the day before the Tenjin Matsuri. Tenjin girls and women parade with carrying Mikoshi(portable shirine) around shopping street. They wear special happi, and set suitable hair style for this festival. The beauty pageant to name Miss Tenjin is held after carrying Mikoshi.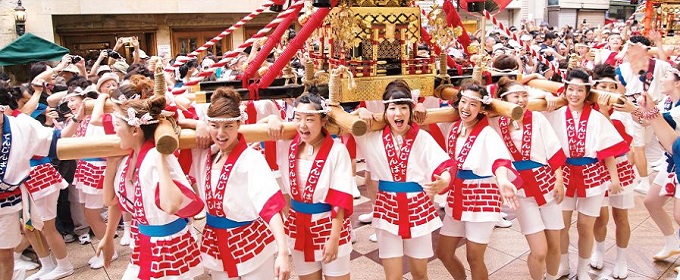 By the way, there are many stalls called Yatai near Osaka Tenman-gu shrine and streets. Yakisoba, Okonomiyaki, Cheese ball, Dojima Kasutera are popular. Osaka city has genuine Yakisoba and Okonomiyaki though they are sold all over Japan. There are activities at Yatai such as a shooting game, superball scooping game, or ring toss.
People see this festival not only on the street but also in hotels. Imperial Hotel in Osaka has special plans for watching fireworks and ships of this festival with a full-course French dinner. Hilton Osaka, Hotel Osaka castle, Osaka river-side hotel and others also have special plans for seeing this festival.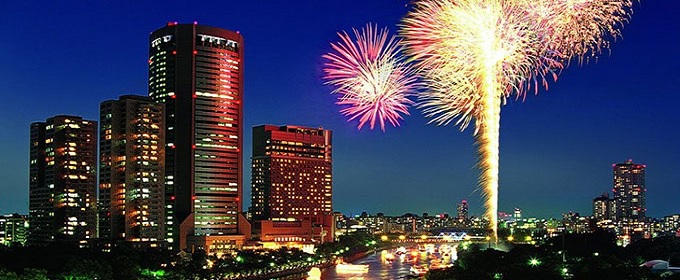 If you travel Japan in July, you can enjoy Tenjin festival. It might to be a good idea to experience Japanese culture through it.