Kanda Festival (Kanda Matsuri)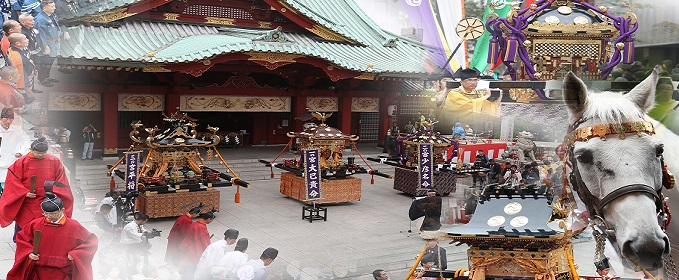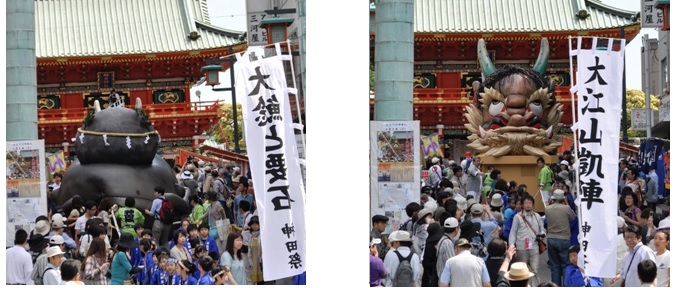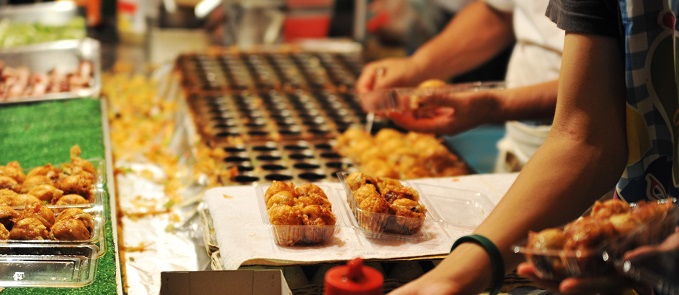 Exciting Kanda Festival in May!?
Kanda Festival (Kanda Matsuri) in the middle of May is one of the three great festival, Gion Matsuri and Tenjin Matsuri in Japan. Its main ceremonial festival held in odd-numbered years, Mikoshi (portable shrine) and festival cars run around Kanda and Nihonbashi area.
This festival started in the Edo period(early 17th century), and is held in honor of the Kanda shrine venerating Taira no Masakado. He was samurai in the Heian period from 794 to 1185 A.D. He is famous for fighting central goverment to save people groan under oppression. His historical estimation changed again and again, but he is accepted in society now.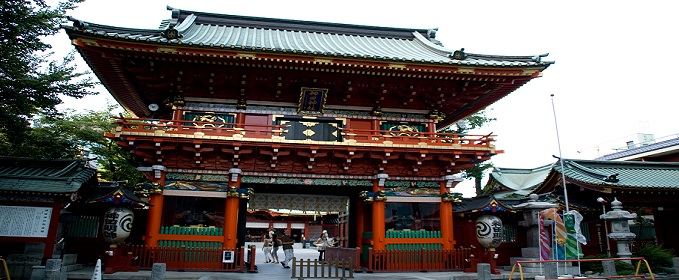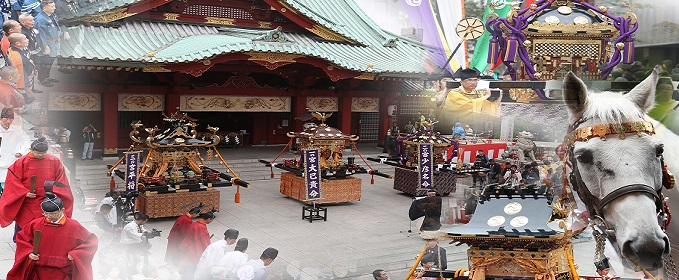 This festival held in six days. Especially two event, Shinko-sai and Miyairi, are most hot in the thrid and fourth day of the festival.
In Shinko-sai, people carry three portable shrines around Kanda, Nihonbashi, Maruno-uchi and Akihabara. At 16 o'clock, people join festival cars called Tsuke-matsuri. Festival cars are decorated like an demon's head and catfish and others with baloon. Thousands of people after joining go to Kanda shirine.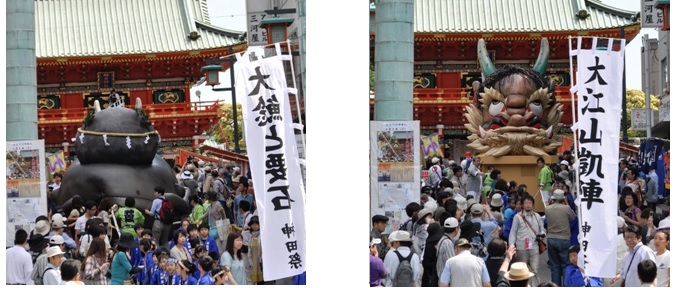 In Miyairi, two hundred various portable shrines head for Kanda shrine from each district, and go into Kanda shrine from morning till night. Though Akihabara is famous for electric town and pop culture, Akihabara is full of bears, portable shrine and audience especially in this festival. Finally Kanda shrine is flooded with people and portable shrine.
By the way, there are many stalls called Yatai or Demise near Kanda shrine and streets. Yakisoba, Takoyaki, Chocolate Banana and buttered potato are popular, but grilled sweet fish(Ayu) is also delicious. In addition, there are activities at Yatai such as a shooting game, superball scooping game, or ring toss.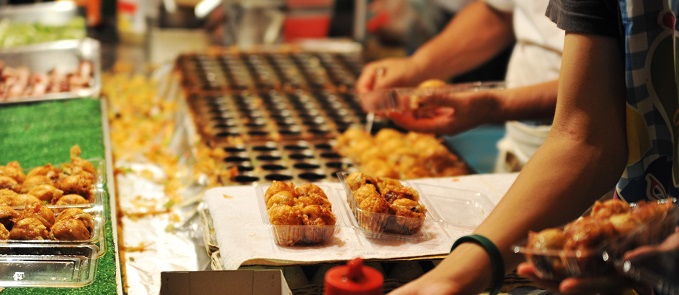 It takes two minutes from Tokyo station to Kanda station by train, and takes ten minutes from Shinjuku station. If you travel Japan in odd-numbered years' middle of May, you can enjoy Kanda festival. You can experience Japanese culture through it.