The history and unknown story of SUZUKI MOTOR Co.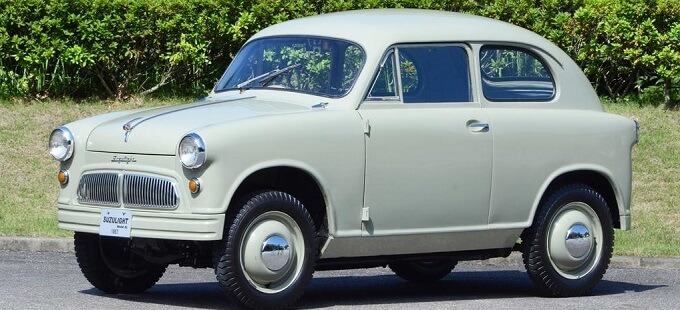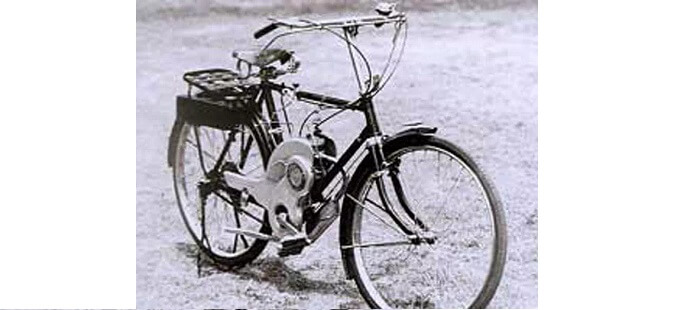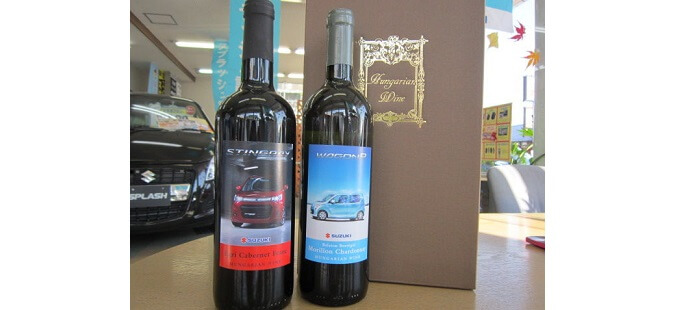 Do you know SUZUKI's developing story and wine?
The origin of SUZUKI MOTOR CO. was Suzuki Loom Manufacturing Co..
Suzuki family have managed Suzuki Motor Co. as president or chairman even now.
SUZUKI makes honey and wine in Hungary.
SUZUKI MOTOR CO. is a Japanese multinational automobile manufacturer in Shizuoka prefecture. It is known for making Alto, S-PRESSO, Swift, Celerio, Ciaz and more. Its sales of cars is in the top 10 of the world, its sales of motorcycle and of outboard motor are also in the top 10.
The origin of SUZUKI MOTOR CO. was Suzuki Loom Manufacturing Co. founded by Michio Suzuki in 1909. Its main product was a loom made of wood at first because he was a carpenter. He expanded its business with developing automatic loom made of metal. He considered to develop other products including automobile though its business was expanding. He thought the demand of automatic loom would shrink because automatic loom could work for decades.
Suzuki Loom Manufacturing Co. began to develop prototypes based on Austin 7 since 1930s. However, it stopped to develop cars because of WW2. Its business was also worsened after WW2 because the demand of loom shrank. It needed to develop new products except loom to increase sales.
Shunzo Suzuki who was the son of Michio liked fishing in the river. He thought he could go fishing easily by motor-assisted bicycle. He persuaded other board members and began to develop it. In 1952, the first motor-assisted bicycle named "Power Free" was completed and was a great hit. The next model "Diamond Free" was sold 6,000 units every month then. The sales of Suzuki Loom Manufacturing Co. recovered by them.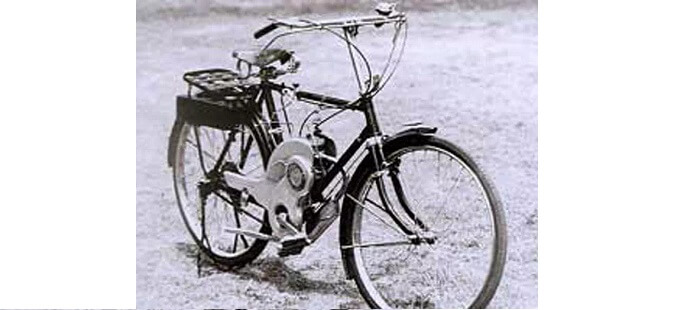 Shunzo thought to expand and develop a motorcycle because he succeeded in develop motor-assisted bicycle. Indeed, he developed and sold the first motorcycle named "COLLEDA" in 1954. However, his father Michio thought to challenge developing a car again. Michio was opposed to do that by other board members including Shunzo. He overcame their objection with real passion. He decided to do that, and changed its company name to SUZUKI MOTOR Co. in 1954.
The three young engineers with Michio began to develop a car. They completed a prototype vehicle in 1954 though the young engineers did not have a driver's license. In 1955, they sold the first light car named Suzulight after improving. Suzulight was a great hit and sold until 1968. Michio stepped down after that because he was satisfied. He lived in the country for the rest of his life with keeping small furniture store. Shunzo assumed the new president after him. Suzuki family have managed Suzuki Motor Co. as president or chairman even now.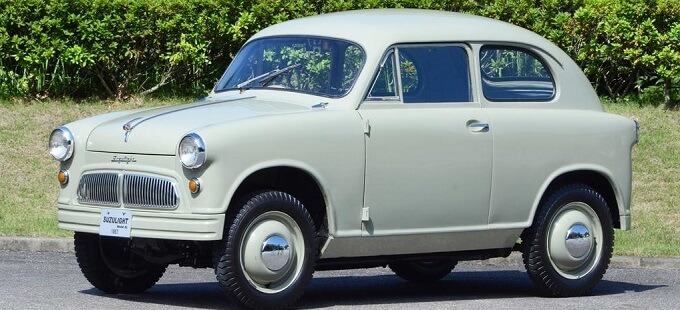 Suzuki Motor Co. makes motorcycle and light car(Kei car) as main products because of its history. Its sales of light car were the top in Japan for 34 years from 1973 to 2006. It competes in sales with Daihatsu Motor Co. now.
Suzuki Motor Co. expands oversea like other Japanese automobile manufacturers. Especially, it accounts for a share over 50% in India. Wagon R(Wagon R-Wide), DZIRE and Ertiga are very popular there. These cars are compact car, and is not expensive but has high quality. It also accounts for a share over 50% in Pakistan. Its total production volume there overcame 2 million in 2018. The demand of cars there increases year by year. It also expands a share in Southwest Asia, Philippines, Indonesia, Thailand, Vietnam and more.
Suzuki Motor Co. is known for motorcycle and cars, but it makes other products, motorboat, outboard motor, electric generator, house and more. In addition, it makes honey and wine made in Hungary through Magyar Suzuki Co. which is the subsidiary of it. It also manages golf course and gas station through Suzuki Business which is the subsidiary too.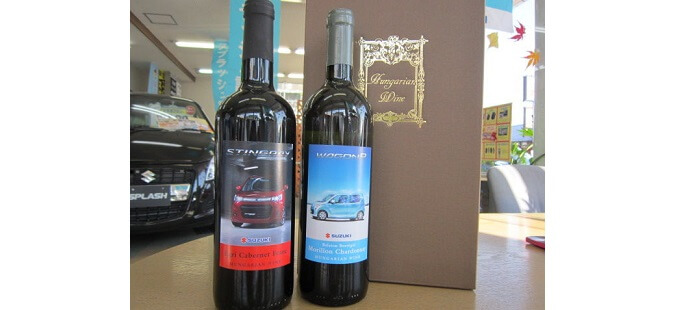 By the way, Suzuki Motor Co. falsified fuel efficiency test data in 2016. Some of board members stepped down and resigned because of that. However, its falsifying was different from Mitsubishi Motors' falsifying. Mitsubishi Motors intended that its cars had better fuel consumption than real fuel consumption. Its official fuel consumption became worse than before.
On the other hand, Suzuki Motor Co. intended that it announced more accurate fuel consumption because fuel efficiency test of Japanese government was affected by wind. It tested fuel consumption without tailwind. As a result, its official fuel consumption became better than before. Some Japanese tweeted they could drive longer mileage than official in wonder.
Suzuki Motor Co. is listed in Tokyo Stock Exchange(TYO:7269). Foreign investors can invest in its stocks through many ETFs, MAXIS Nikkei 225 ETF(NKY), iShares MSCI Japan ETF(EWJ), Wisdomtree Japan Hedged ETF(DXJ) and more.