The history and unknown story of Mazda Motor Co.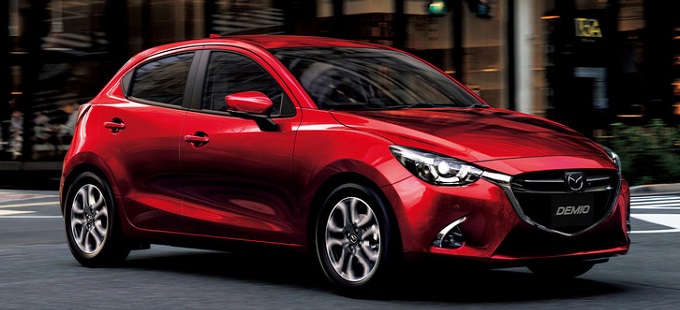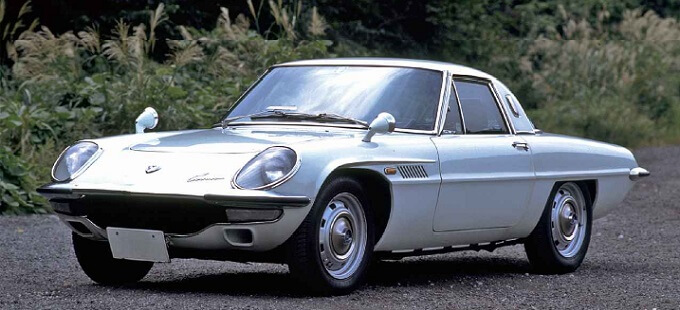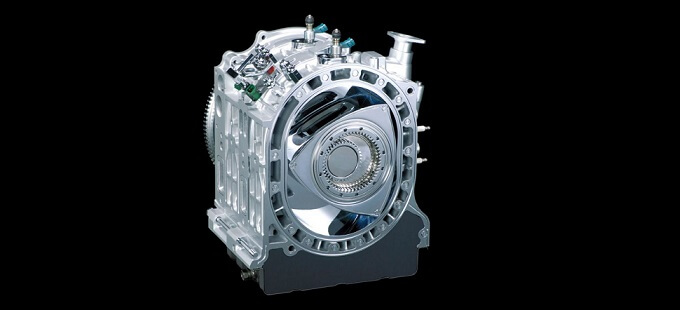 Do you know Mazda's story of developing rotary engine?
The origin of Mazda was a cork making company.
The engineer developed a rotary engine with having a stomach ulcer and losing a tooth.
Mazda made the work partnership with TOYOTA.
Mazda Motor Co. is a Japanese multinational automobile manufacturer in Hiroshima prefecture. It is known for making MAZDA2 SEDAN, CX-9, BT-50 and more. The origin of its corporate name is derived from the founder name "Jujiro Matsuda" and Ahura Mazda is the creator and highest deity of Zoroastrianism. Jujiro named it "Mazda" in the hope that it would have a bright future because he thought Ahura Mazda had wisdom, reason and harmony. Mazda Motor Co. uses "M" as emblem since 1997.
Jujiro Matsuda was born in Hiroshima prefecture, and started working at a blacksmith shop when he was 14 years old. He worked at a shipbuilding yard as a marine engineer after leaning forging. He founded and managed the iron foundry(the current company's name is OKK Co.) for making and selling original pumps. However, Shinpachi Kaizuka who was the founder of Toyo Cork Kogyo Co. died in 1921. Jujiro assumed its new president because he was a board member of it since its founding.
Jujiro take over the operations and made a new cork board. It was made by chips of wood from making cork stoppers. In addition, he changed company name to Toyo Kogyo Co. to expand to sectors other than cork business in 1927. Toyo Kogyo Co. began to develop engine of airplane, propeller, rock drill and machine tool from then.
In 1931, Toyo Kogyo Co. developed and sold a three-wheeler vehicle named MAZDA. It was a great hit because of reverse gear and differential gear. It was also called the Big3 of three-wheeler vehicle with Daihatsu and Kurogane. Jujiro succeeded to expand a business, and died in 1952.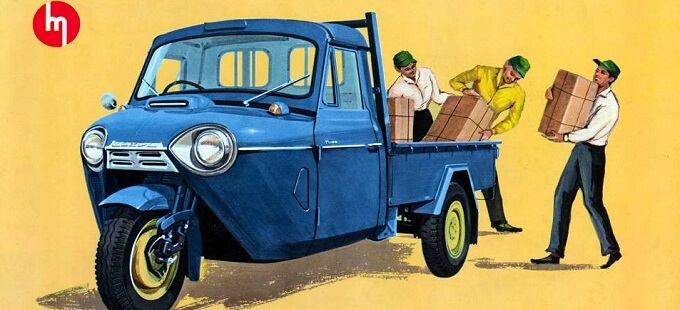 His son "Tsuneji Matsuda" assumed the new president after Jujiro. He took over and further expanded car business. The production volume of car was the top in Japan for three years from 1960. However, the sales of Tokyo Kogyo Co. were smaller than TOYOTA and Nissan because its main product was three-wheeler vehicles and light vehicles.
In addition, Japanese government had a plan to divide and integrate automobile manufacturers into three groups, luxury vehicle, standard vehicle and light vehicle manufacturer then. It designed to strengthen to compete in international contests through this plan. Tsuneji thought Toyo Kogyo Co. should make luxury or standard vehicles to have more sales and keep right of management.
In 1961, Tsuneji bought the patent of rotary engine(wankel engine) from NSU Moterenwerke AG in west Germany. Toyo Kogyo Co. paid about 3 billion yen for this patent, but a rotary engine based on the patent design was far from mass production. He did not know this patent had various problems, he had to solve various problems. He tried to do that with Kenichi Yamamoto who was an ace of engineer.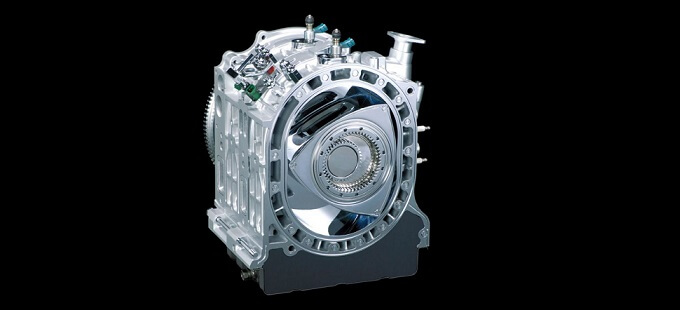 They improved prototype models many times. Kenichi put his heart into developing with bad physical condition. He said that he had a stomach ulcer and lost a tooth because of many difficulties in documentary TV program of NHK, PROJECT X Challengers. 6 years later, they finally completed the first practical rotary engine in the world. Other automobile manufacturers praised that with saying Miracle in Hiroshima.
In 1967, the Cosmo(Cosmo Sports car) loading a rotary engine was sold. It was a great hit because of power performance and streamline-shaped design. Japanese impression of Toyo Kogyo Co. changed from a three-wheeler vehicle manufacturer to a frontier of automobile manufacturer. Its sales increased greatly since this hit and changing impression. The Cosmo ran the long-distance auto race in Germany, and got 4th place. Toyo Kogyo Co. raised its name recognition in the world, and began to export Mazda 1000(FAMILIA) in 1970 to USA.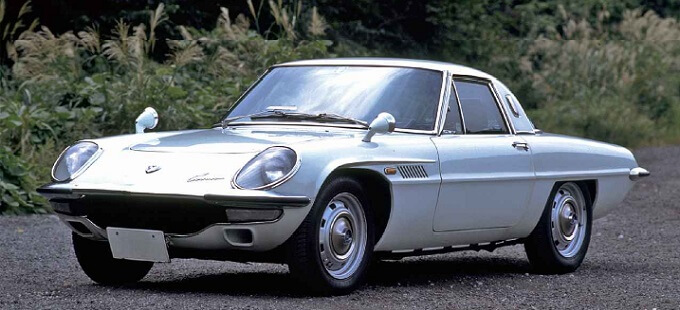 However, its business worsened because people focused on the rotary engine had worse fuel consumption in 1973 oil crisis. Kenichi and engineers improved fuel consumption 40% according to the plan called phoenix. In addition, Toyo Kogyo made a work partnership with Ford Motor Co. since 1971. This partnership also supported to go beyond the crisis. It changed company name to Mazda Motor Co., and Kenichi assumed the new president in 1984.
Its business worsened again because the Japanese economic bubble collapsed in 1990. It passed into the ownership of Ford Motor Co. in 1995. CEOs from Ford closed some factories and to reduced cost. They also released a new car on the new brand strategies, DEMIO(MAZDA2), ATENZA(MAZDA6), and RX-8 were hit. Mazda Motor Co. fell into the red again because of Global Financial Crisis in 2008. However, it recovered its sales since it released SkyActiv which is brand name for a series of new technology. It swung back into the black in 2012. Ford Motor Co. began to sold stocks of Mazda since 2008, and sold them completely in 2015.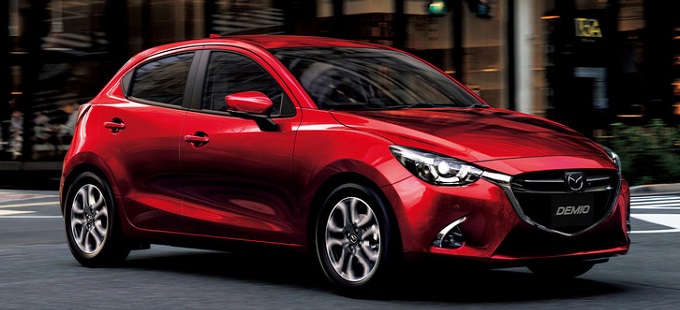 In the same year, Mazda Motor Co. made the work partnership with TOYOTA Motor Co.. It wanted the motor technology of TOYOTA because it expands its sales only by original engines and platform. It also decided to develop an electric car with TOYOTA for environment regulations. It celebrated its 100th year in business in 2020.
By the way, Mazda Motor Co. is known as sponsor of sports teams in Hiroshima prefecture. Tsuneji assumed the first owner of Hiroshima Toyo Carp which is a professional baseball team. Its name "Toyo" come from Toyo Kogyo Co.. Mazda Motor Co. is also known as guernsey sponsor of The North Melbourne Football Club, nicknamed the Kangaroos, for over 20 years. It had been a sponsor of ACF Fiorentina(2011-2014) and A.S Roma(2004-2005) in Italy.
Mazda Motor Co. is listed in Tokyo Stock Exchange(TYO:7261). Foreign investors can invest in its stocks through many ETFs, MAXIS Nikkei 225 ETF(NKY), iShares MSCI Japan ETF(EWJ), Wisdomtree Japan Hedged ETF(DXJ) and more.