Nezujinja Shrine Festival
Nezujinja Shrine Annual Grand Festival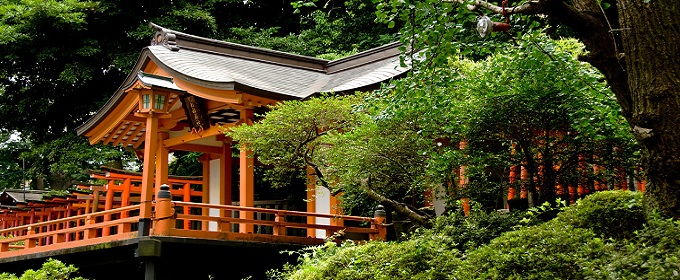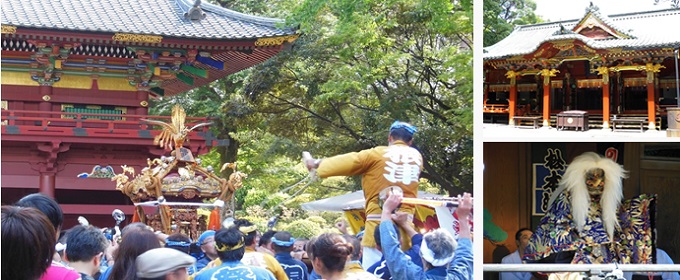 Nezujinja Shrine Annual Grand Festival in September!
Nezujinja Shrine which founded by Yamato Takeru is one of the ten major shrine in Japan. It is also known for historic place of Natsume Soseki and Mori Ogai because they lived near it.
Azalea Festival of it is famous for its beauty, about 3,000 azaleas bloom in the end of April. In addition, Nezujinja Shrine Annual Grand Festival which is one of the three major Edo festival is held on the third of Saturday and Sunday in September.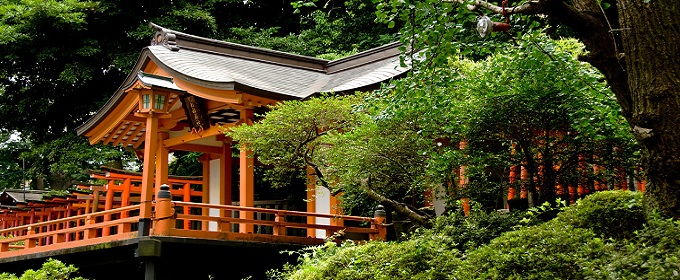 The origin of this festival is Nezu festival in 1714 by Tokugawa Ienobu who was the sixth shogun of the Tokugawa dynasy. This festival is so lively that it is called Tenkaichi (Japan's No. 1) festival then. Main building of Nezujinja shrine is a national important cultural property because of its historic value.
In this festival, visitors watch end enjoy not only main building but also traditional dance perfomances, Sanza-no-mai and Urayasu-no-mai. The former consists three performance including Okina-no-mai, Sarutahiko-no-mai and Yamagami-no-mai, and is an intangible cultural property designated by Bunkyo City.
It starts at 2:00pm on the third of Sunday in September. The latter is a shinto music dance by Miko who is a female shaman of shrine. It starts at 7:00pm on the third of Sunday in September.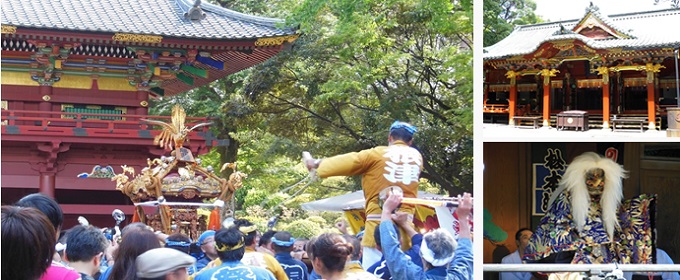 In addition, Shinko-sai of Nezu Shirine is held around once in four year, 2018, 2022, 2026... . Many portable shrine called Mikoshi walk around Nezu area in Shinko-sai. The point of Shinko-sai is a large portable shrine of sixth shogun Tokugawa Ienobu. That is precious opportunity around once in four years.
By the way, there are about two hundred stalls called Yatai in this festival. Okonomiyaki, Takoyaki, Apricot candy and buttered potato are popular for stall's dishes. There are also activities at Yatai such as a shooting game, Katanuki (shape cutting), ring toss and more.
If you travel Japan and Nezu town in September, you can enjoy Nezujinja festival and can experience Japanese culture through it.