Asakusa Samba Carnival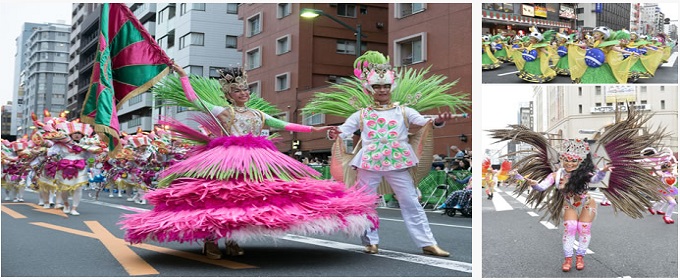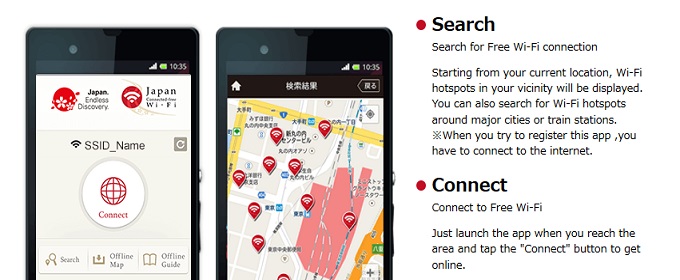 Go Asakusa for Enjoying Samba Carnival!
Asakusa Samba Carnival which has 500,000 visitors is held in Asakusa, Taito Ward, Tokyo on the last Saturday of every August. Over twenty Samba teams join this festival and parade from 1:00p.m to 6:00pm.
The first Asakusa Samba Carnival is held in 1981 to revitalize and stimulate Asakusa towm by Asakusa shopping center associations. The first of it received good review, and they still continue it. It is known as one of the summer festivals in Japan now. Not only Japanese but also Brazilians who know genuine Samba Carnival join and enjoy it.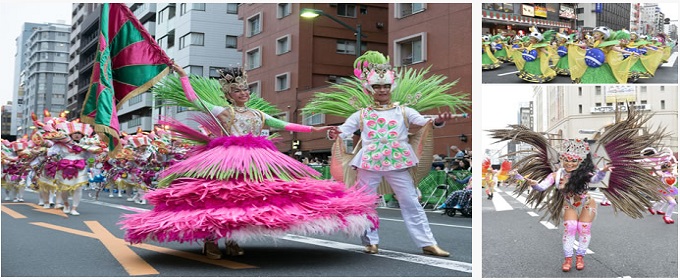 It was very excited especially in 2016 because of Rio Olympis. It had more visitors than other years , and dancers paraded with wearing splendid costumes.
If you see Asakusa Samba Carnival, you should take preventive measures against heat strokes. It is boiling hot from 1:00p.m to 6:00p.m in August of Tokyo, the highest temparature in a day is often more than 35 degrees Ceisius(95 degrees Fahrenheit). In addition, a restroom of convenience stores and shops near the palade is out of service on Asakusa Samba Carnival day. It might to be good idea to go to the restroom before arriving at Asakusa.
By the way, there is a free wifi called Asakusa Free Wifi in Asakusa's shops. On the Asakusa Samba Carnival day, area of this wifi expand to the parade's street. Visitors can connect this wifi with a registration, enter e-mail address and more.
You would think that is troublesome, you should install the application "Japan Connected-free Wifi" into your smartphone before traveling Japan. If you install this app and complete a registration, you can connect not only this wifi but also 7 eleven wifi, Shinjyuku wifi, Narita airport wifi and more without each wifi's registration. In addition, you can search a free wifi area by this app.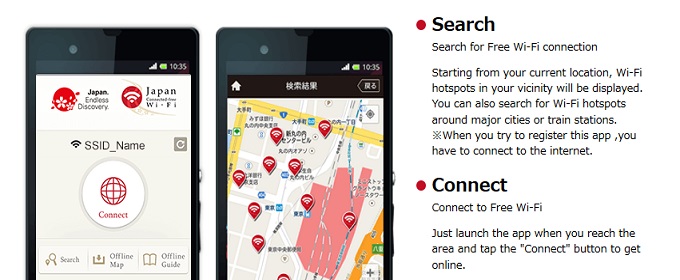 It takes about 15 minutes from Tokyo station to Asakusa Station, and about 25 minutes from Shinjyuku to Asakusa by train or subway. You can enjoy Asakusa Samba Carnival and experience a little bit different Japanese culture through it if you travel Japan on the last Saturday of August.