Sumidagawa Fireworks Festival
Sumidagawa Fireworks Festival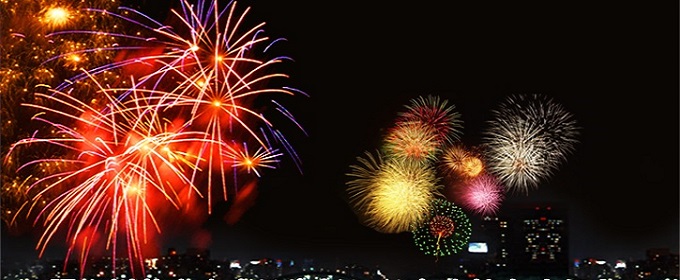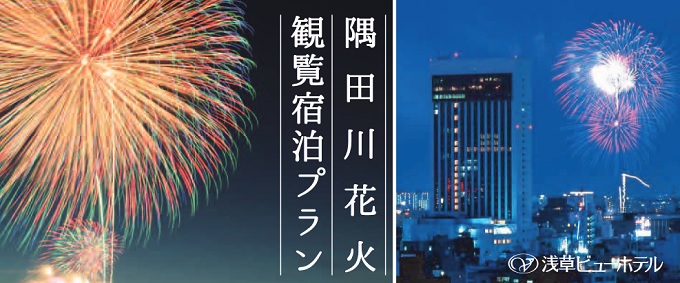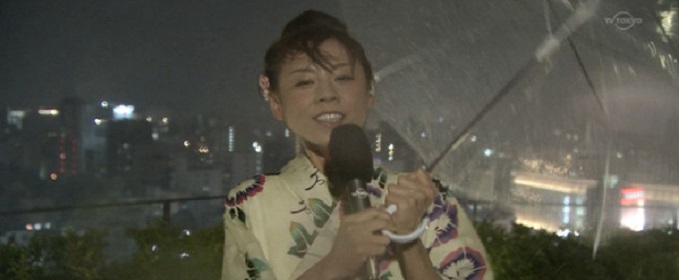 Enjoy Sumidagawa Fireworks Festival!
Sumidagawa Fireworks Festival is the oldest fireworks festival in Japan, and is one of the three major fireworks festivals in Tokyo, Tokyo Bay Grand Fireworks Festival and Edogawa Ward Fireworks Festival. This festival is held on last Saturday of every July. Over 20,000 fireworks set off at the Sumida river from 7:05 p.m to 8:30 p.m. About 1 million visitors enjoy it with wearing Yukata(a Japanese casual summer garmet). They can see it from Tokyo Skytree which opened in 2012.
The origin of it is Ryogoku Kwabiraki festival in 1733. This festival is held to pray for the people who died from starving and cholera in 1732. Fireworks set off in this festival, and Sumidagawa Fireworks Festival inherited that.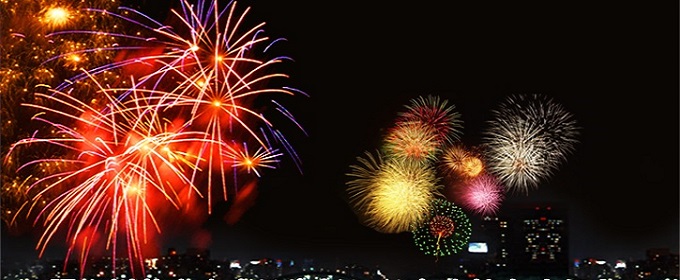 This festival's fireworks launch on two stage along the Sumida river. The one has about 9,350 fireworks, the other has about 10,650 fireworks. There is a competetion of ten fireworks manufacturers' skill. The ten fireworks manufacturers set off valious fireworks like animation character, Pokemon, Jibanyan and more. The fireworks for the competetion changes every year, of course.
Many people enjoy fireworks on the street, and enjoy many stalls called Yatai. On the other hand, some people enjoy it from in hotels. Asakusa View Hotel has specail plans for watching fireworks with dinner. Daiichi Hotel Ryogoku has special plans not only with dinner but also with Japanese houseboat cruising.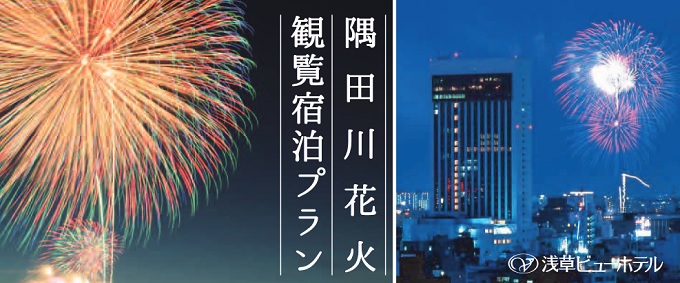 In addition, some people enjoy fireworks with drinking beer at a roof top viewing platform named Asahi Sky Room near Sumida river. This room is in the Asahi beer's building managed by Asahi Beer Corporation. Customers of this room can drink various beer made by it.
By the way, TV Tokyo broadcasts Sumidagawa Fireworks Festival every year. It broadcasts not only fireworks but also atmosphere of this festival. When this festival in 2013 called off due to rain, Maasa Takahashi who is a female anchor reported this festival's atmosphere in the rainstorm. She has guts , and became the talk of the internet.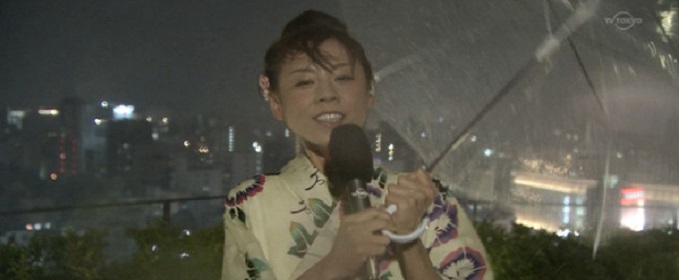 If you travel Japan on last Saturday of July, you can enjoy Sumidagawa Fireworks Festival and experience Japanese culture through it.