Kiyosumi Garden(Kioyosumi Teien)
Kiyosumi Garden(Kioyosumi Teien)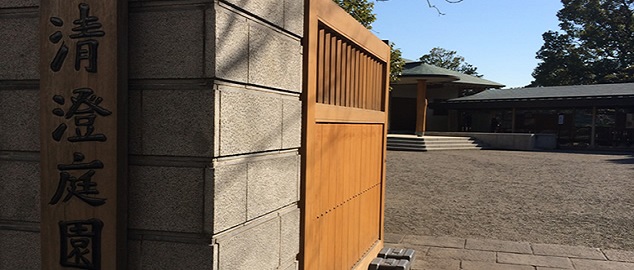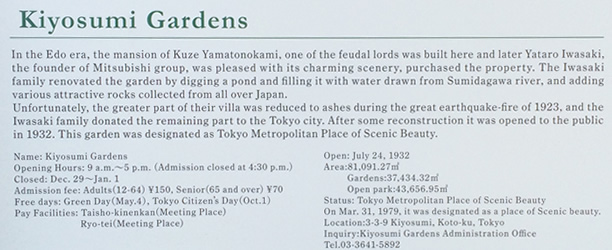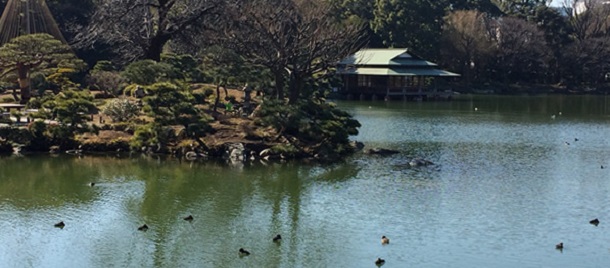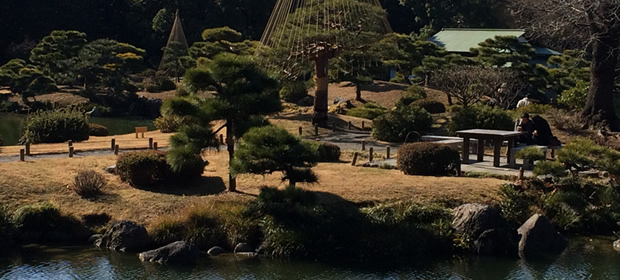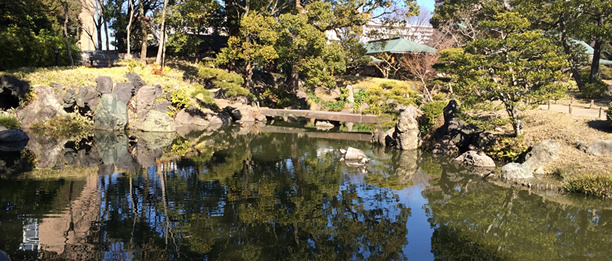 How beautiful Kiyosumi Garden is!
The Kiyosumi Garden(Kioyosumi Teien) located south at Ryogoku station rather than near the Kiyosumi-Shirakawa station in Tokyo is designated as a place of scenic beauty by the Tokyo Metropolitan Government Office.
It was constructed by Kinokuniya Bunzaemon Japanese merchant and was rebuilted in 1878 by Iwasaki Yatarou founder of Mitsubishi Zaibatsu(it's predecessor of Mitsubishi Financial, Mitsubishi Motors, Mitsubishi Heavy Industries and more).
Kiyosumi Garden is one of the famous Japanese garden designed by Kaiyu style which is circuit style garden for enjoying views of the garden. Therefore, the big pond contains several islands called nakajima leads center of Kiyosumi Garden. Visitors enjoy view of the garden with circling around the pond.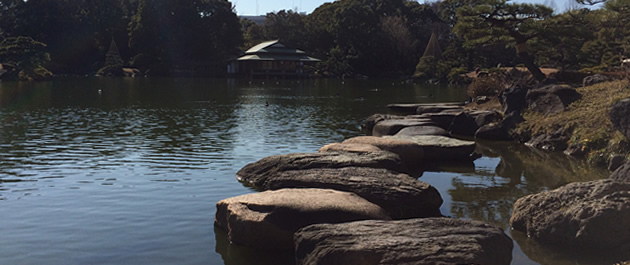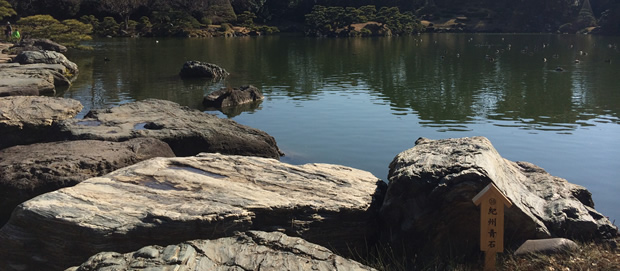 Especially, the Isowatari which is the zigzag stepping-stones road at the end of the pond carries refinement befitting the Japanese garden. It's an idea visitors feast their eyes on changing the landscape each time they step one stone.
The Ryotei which is the shed constructed to meet Field Marshal Horatio Herbert Kitchener also carries refinement and Japanese culture. Nowadays, visitors are required to book in advance for using it, but you can feel the exoticism and the taste with sitting benches studded in this garden. You're fascinated by its beauty and the pond with wild birds if you visit here. Some Japanese wearing Japanese traditional clothes Kimono take a picture for their wedding.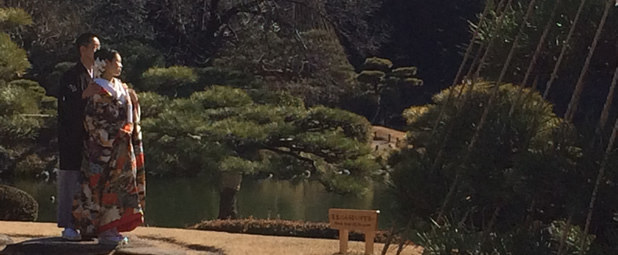 By the way, there's stone tablet on which a Matsuo Basho's haiku poem has been inscribed "an ancient pond / a frog jumps in / the splash of water". If you're interested in him, you may go and enjoy Basho Museum near the Ryogoku station.
Kiyosumi Garden opens from 9:00 a.m. to 5:00 p.m. every day, and closed the New Year's holiday. You should pay admission fee 150yen(about 1.3 dollars) to enter here. It's cheap considering atmosphere of here.