Ryogoku fireworks museum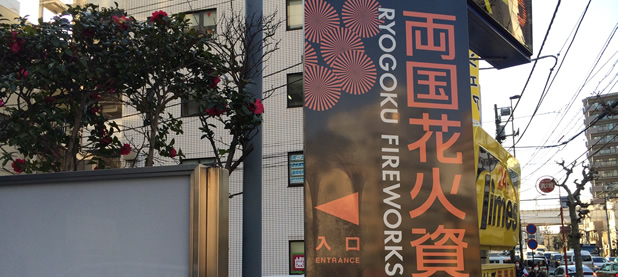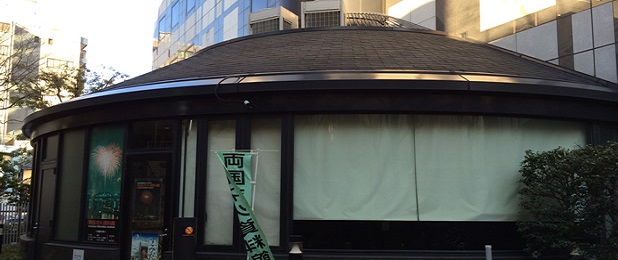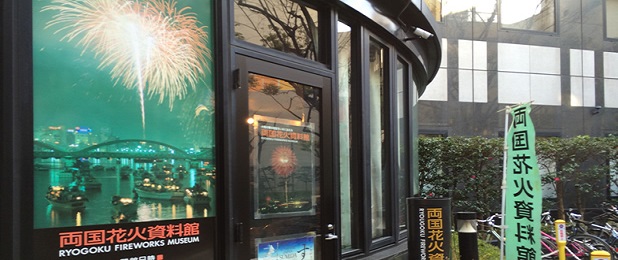 Ryogoku fireworks museum exhibits fireworks ball and more!
The Ryogoku fireworks museum a five minutes' walk from the west entrance of Ryogoku station in Tokyo keeps and exhibits historic materials of fireworks from early Showa period to now in its small space. The reason why it was constructed in Ryogoku is most pyrotechnists lived in Ryogoku and display of fireworks(fireworks festival) originated in Ryogoku.
The Ryogoku fireworks museum exhibits not only photos, brochures and books in the past but also a cross section of firework ball, fireworks launcher, and workman's happi coat(it's a traditional short coat) called Hanten. These're very precious and you can't see them except here. Especially, you'll be surprised at a firework ball called Nishaku-dama(2 feets in a diameter, and 6 ounces) near the entrance of the museum, and this ball spreads 0.3 miles when it's set off and fired. You can touch it, and it' feel like a watermelon.
Some souvenirs of fireworks are sold here: picture postcard with fireworks, round paper fan and more. If you visit Japan except in summer, it's one of the few place you van buy goods of foreworks in Japan because most fireworks display are held in summer. Pay attention it's only opened at from 12:00pm to 4:00pm on Thursday and Friday and Saturday except July and August. It's opend everyday in July and August, but at from 12:00pm to 4:00pm.
If you visit Japan in summer, you should enjoy famous firerworks display directly such as Sumidagawa Fireworks Festival, Tokyo Bay Grand Fireworks Festival, Jingu Fireworks Festival.