Site of Kira's residence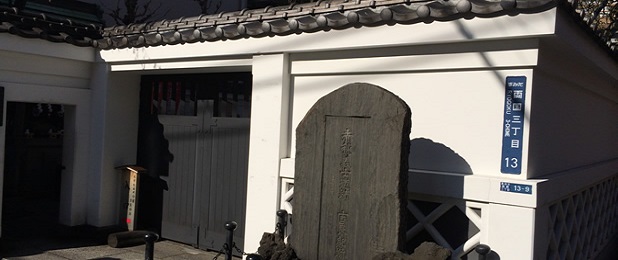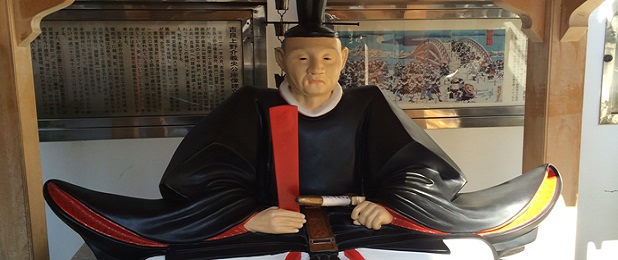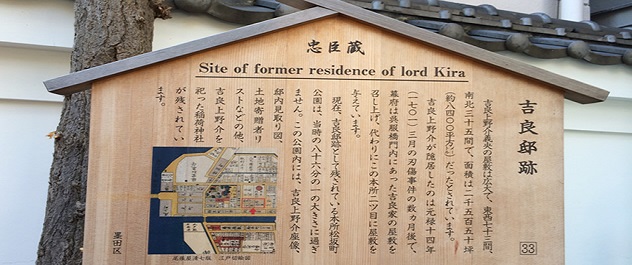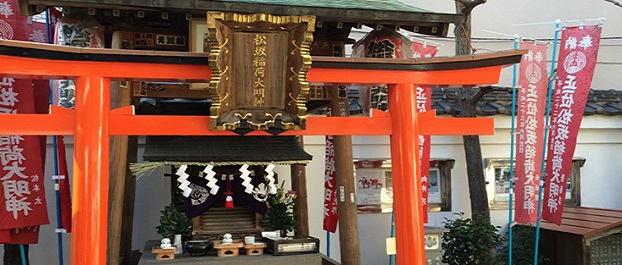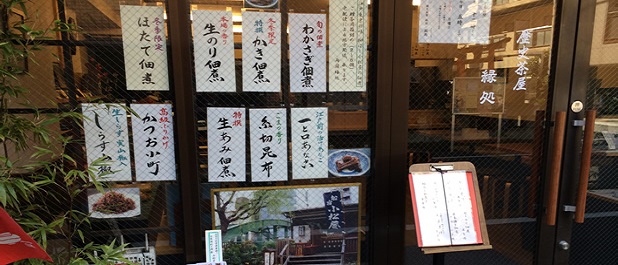 See one of the famous villains in Japan at site of Kira's residence!
The site of Kira's residence located north at Ryogoku station in Tokyo is famous for the place of revenge againset Kira Yoshinaka by Forty-seven Ronin(wikipedia).
This story is so famous in Japan that many movies and dramas based on it were maked and broadcasted. 47 Ronin(2013 film) directed by Carl Rinsch and stars Keanu Reeves released in USA and Japan though its story is so dramatized.
Nowadays, only north of the site of Kira's residence remaines, and it's very small and looks like just a park or garden. However, the gate and wall designed Namako-kabe(a wall with square tiles ) has atmosphere of those days. Kubiarai-ido which is the well Akoroushi washed Kira's head after cutting off has also them.
By the way, there is Komatsu-ya sold Oshiruko(sweet red-bean soup) and Tsukudani(food boiled down in soy) next to Kira's residence. It also sells a few goods of Kira and Forty-seven Ronin. You go there and take a rest when you tired of sightseeing.
Kira's residence is very interesting for you to visit the place one of the famous villains in Japan died though it's small.