Kamakura Snoe Festival in Yunishigawa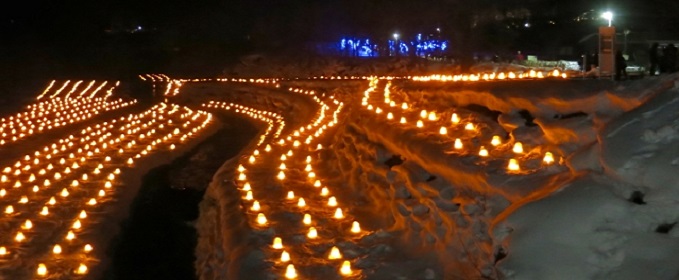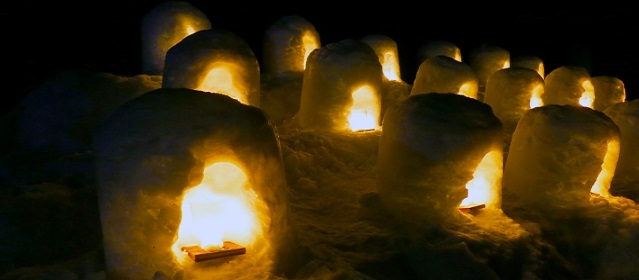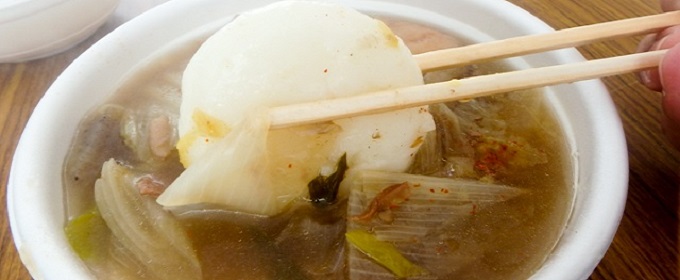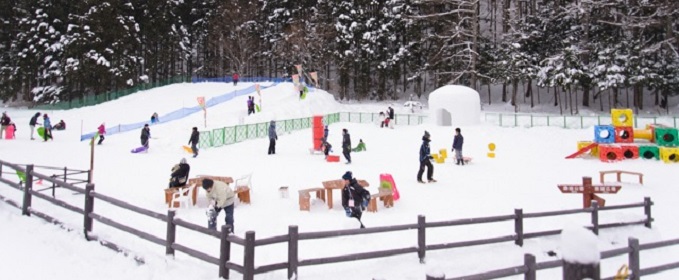 See Snow House Festival in the winter!?
KAMAKURA Snow House Festival of Yunishigawa-onsen is held from the end of January to the begining of March. Many small kamakura which is hut made from hardened snow are floodlight after sunset. The river bed of there is filled with them, it is mysterious illumination. This festival is desinged as Japanese Important NightViewHeritage.
Yunishigawa-onsen is a spa twon(hot spring district) in Nikko city in Tochigi prefecture. Most hot-spring hotels in this town have an open-air bath, and serve a river fish dish and seasonable dishes. There is the oral tradition called Fleeing Heike Warrior in Yunishigawa-onsen. Heike warriors of Taira clan healed their wounds after losing the battle of Dan-no-ura in 1185. It is said people in the past didn't keep dogs and display carp streamer named Koi-Nobori to hide them.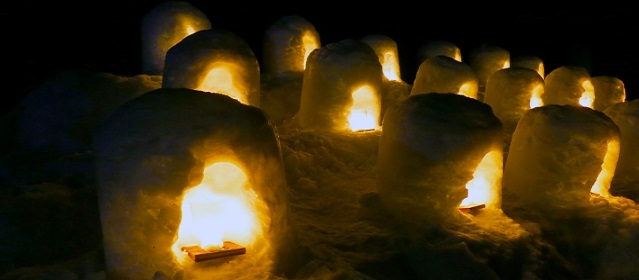 One thousand small kamakura are floodlight on the river bed called Sawaguchi-kasenjiki. In addition, visitors enjoy BBQ on the main site of this festival called Heike-no-sato in the daytime. It is very popular to do BBQ in a kamakura, but visitors who want to do it must make a reservation beforehand by telephone.
Visitors who can't make a reservation buy foods at the stalls. The stalls sell Yakisoba(stir-fried soba noodles), Yakitori(grilled chicken), Amazake(sweet mild sake) and more. Especially Hoshibajiru which is a local dish of Tohoku area consits miso soup, sake lees and Hoshiba(dried radish leaves or stems). Tohoku area is very cold in winter, so people warm themselves by eating it. Heikejiru which is also local soup is popular for local people.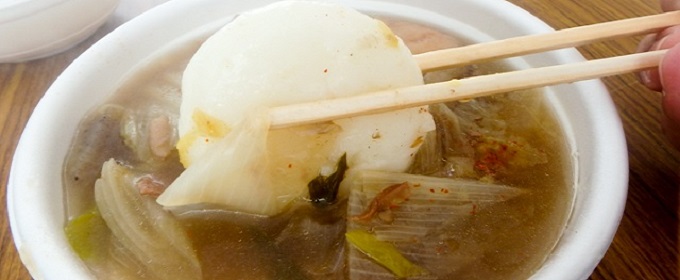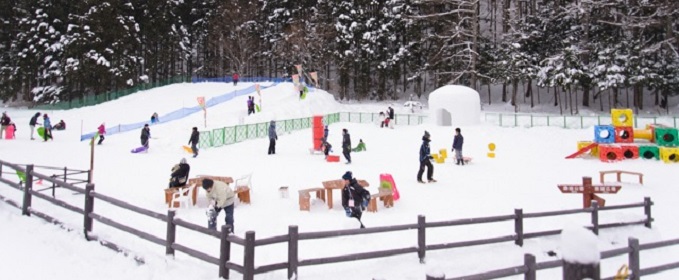 There are some events at the eight sites of this festival. In the daytime, children play in the snow, and enjoy long slide made by snow in this festival. There are some attractions for adults, snow shoe, snow rafting and more.
It takes over four hours from Tokyo to the main site of this festival Heike-no-sato. Visitors take a train for three hours and 44minutes with changing trains two times from Tokyo station to Yunishigawa-onsen station. In addition, they ride a bus for about 30 minutes and walk for about 15 minutes. They can go there easily by car, but should be careful of icey roads and snow coverage. Some people may hesitate to go to this festival though this festival is attractive.
You can experience Japanese culture through KAMAKURA Snow House Festival if you travel Japan from January to March.