Girl's festival Hinamatsuri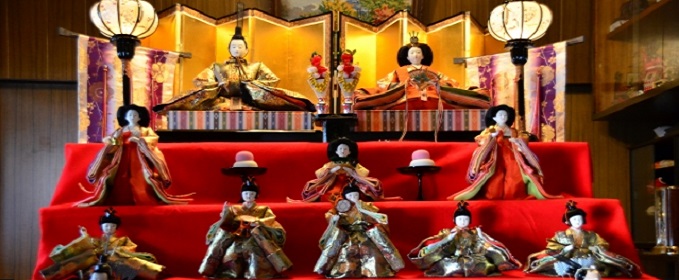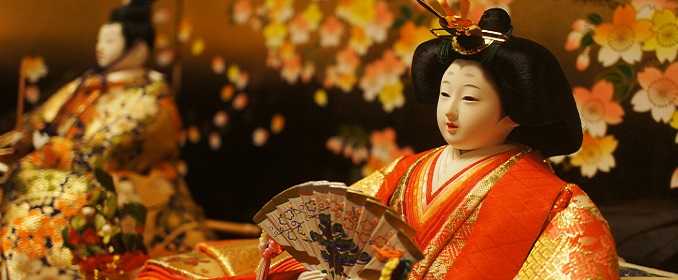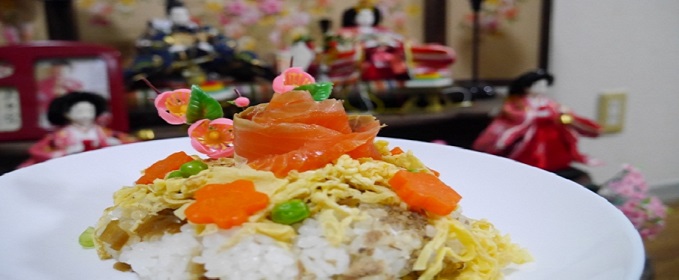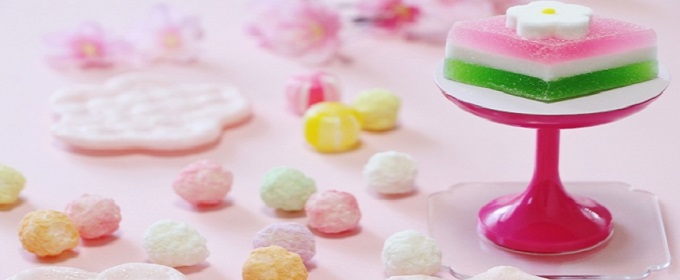 Girl's festival Hinamatsuri is held in Mar!?
Hinamatsuri is the girl's festival on March 3rd in Japan. It is also called Doll's festival because of displaying ornamental dolls named Hina-ningyo. Japanese parents display them for praying one's daughter will be happy and healthy. They think a doll sacrifice oneself for her accidents and disasters.
The origin of Hinamatsuri is the Joshi festival and Hiina-asobi. The former came from China is that people stroked theirselves by dolls made from grasses and threw them into river for exorcism. The latter was children's playing house in Heian period(794-1185). They mixed and became Nagashibina. In Edo period(1603-1868), people didn't throw dolls into river because dolls became reind and expensive, so they displayed them in the house. Hinamatsuri made from Nagashibina is enacted as the girl's festival on March 3rd by Edo Shogunate(Japanese feudal government of Edo period). That is the origin of Hinamatsuri.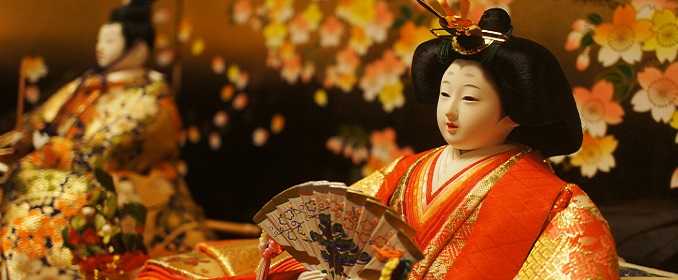 Many people often display dolls from the middle of February to March 3rd for exorrcism. They should put dolls back on the sloset after the day of Hinamatsuri because accidents and disasters will rebound on children. It is also said that placing dolls over March 3rd may lead to a late marriage. Big dolls priced at around 100,000yen(1,000dollars) was a hot seller some decades ago. However, many Japanese buy small dolls priced at around from 30,000yen to 50,000yen now because they live in an apartment. On the other hand, a few people buy dolls priced at over 1,000,000yen(10,000dollars).
In addition, there are some dishes for Hinamatsuri, Chirashizushi, soup with shell, Hishimochi and Hina-arare. Chirashizushi consisits vinegared rice topped with sliced raw fish, shrimp, egg, lotus root and other vegetables. A shrimp is eaten for praying to live long till one's body becomes bent like it. A lotus roots is eaten to see outlook for the future because of its hole. Some Japanese buy Chirashizushi at grocery stores without cooking. A Shell is eaten for praying to make a good match because shell has fit upper lid and lower lid.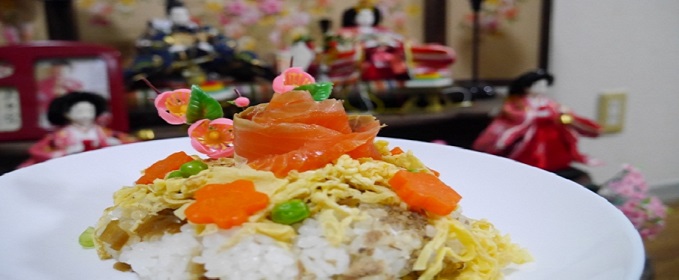 Hishimochi one of the Japanese confectioneries is a lozenge-shaped rice cakes with three layers of red, white and green. Three colors have own meaning, red means protection from ogre, green means perfect health and white means clearness. Hina-arare which has four colors is a grilled bits of rice cake. It is eaten for praying that girls will be happy all year around because Japan has four seasons for one year. Hishimochi is sold at Japanese-style confectionary stores called Wagashiya or Wagashiten, and Hina-arare is sold at the grocery stores.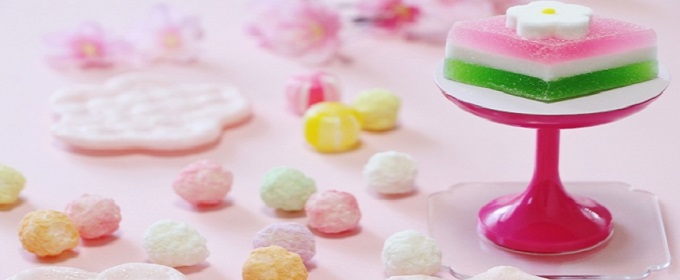 Most Japanese celebrate Hinamatsuri with the whole family or including grandparent, but there are some Hinamatsuri events on a large scale. For example, big Hinamatsuri of Katsuura city displays over 30,000 dolls in various parts of this city. Tomisaki shirine in this city displays about 1,800 dolls on the stone steps. That has sublime beauty, and these dolls are floodlit after sunset. It takes about an hour and thirty minutes from Tokyo station to Katsuura station by JR train.
You can experience Japanese culture through Chirashizushi or Hinamatsuri events if you travel Japan in March.