First visit of the year Hatsumode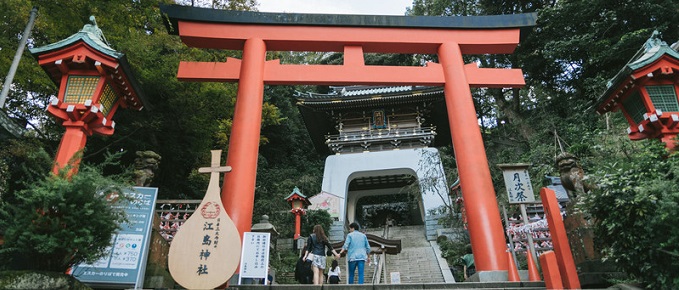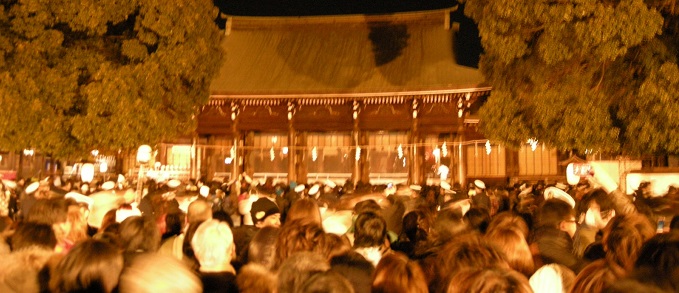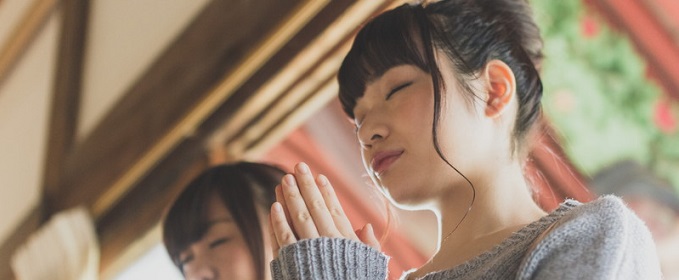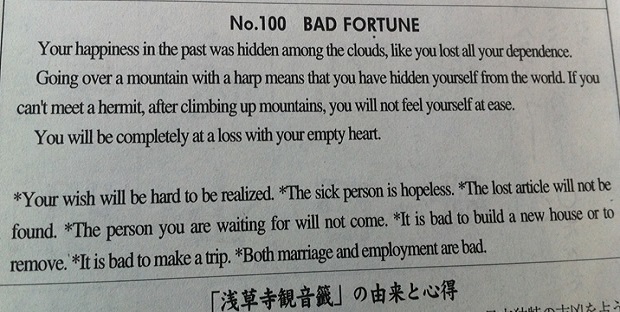 Japanese go shrine on New Year's day!?
Many Japanese go to a shrine or temple for Hatsumode which means one's first visit of the year. It is said that people will get benefit and be more happy by it this year. There are three theories about when to go Hatsumode.
Only New Year's Day
The first three days of New Year called Sanganichi
The first week of New Year called Matsunouchi
The thrid theory is popular now because most people want to avoid crowded place. For example, over three million people go to the Meiji Jingu Shrine which is one of the famous shrine in Japan for the first three days of the year. Over two million people go to the other famous shrine like Fushimi Inari-raisha, Sumiyoshi taisha, Tsuruoka Hachimangu and more.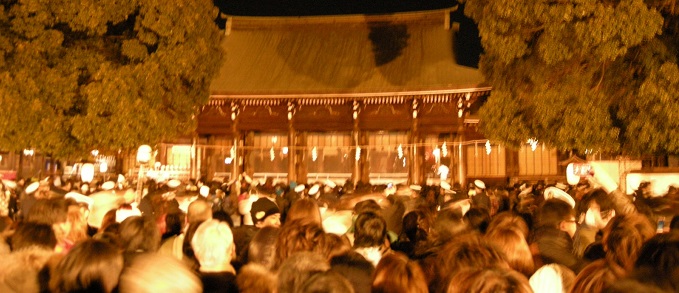 There are two theories about the origin of Hatsumode. One is the Ehomairi that people pray towards a shrine or temple in the past. They actually visit there before they were aware of that. The other is the Toshigomori that a master of the house stay in the shrine from the New Year's Eve to the New Year's Day. Whole family go to a shrine as time goes by.
There is a certain manner to pray at the alter of a shrine. Firstly, visitors wash their hands at the purification trough called temizuya. Secondly, they throw an offering of money in the box called Saisenbako and ring the bell. Finally, they bow twice, clap hands twice, worship with folded hands, and bow again.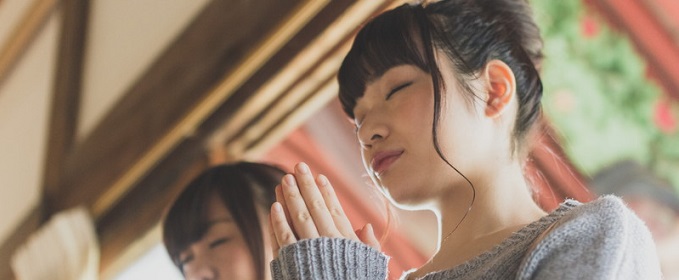 In addition, people dedicate amulets and talismans which they have for a year to shirnes and temples. They buy a new one for praying to be happy for next year. Shirnes and temples purify amulets and talismans, and make bonfire of them. People buy not only new amulets and talismans but also votive pictures of horse called Ema, fortune slips called O-mikuji and more. They write thier wish on votive pictures of horse. The rank of fortune slip is as follow, it says different future even if it's same rank.
Dai-kichi (Excellent good fortune, Best fortune)
Sho-kichi (Small fortune)
Kichi (Regular fortune)
Han-kichi (Medium fortune, Half fortune)
Sue-kichi (Fortune but finally, final and last fortune)
Suesho-kichi (Good fortune in future)
Kyo (Bad fortune)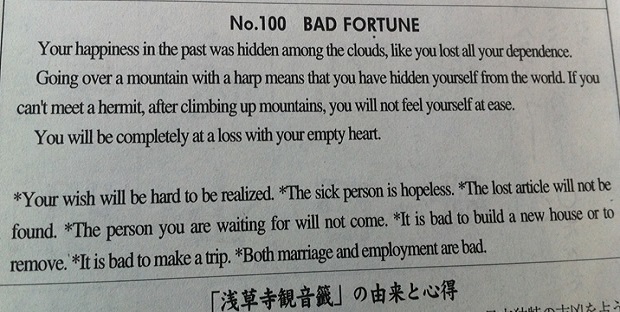 By the way, there are three major shirines for Hatsumode, Heian-jingu in Kyoto, Meiji-jingu in Tokyo and Nritasan in Chiba. In east of the Japan, Sensoji in Tokyo and Kawasaki Daishi in Kanagawa are also famous for Hatsumode. In west of the Japan, Itsukushima shirine in Hiroshima, Dazaifu Tenmangu in Fukuoka, Isejingu in Mie and Izumotaisha in Shimane are also famous for Hatsumode.
If you travel Japan in the New Year days, you can experience Japanese culture through Hatsumode. Note that many shops, restaurants and department stores close in the first three days of the year.