Hakone Ekiden marathon race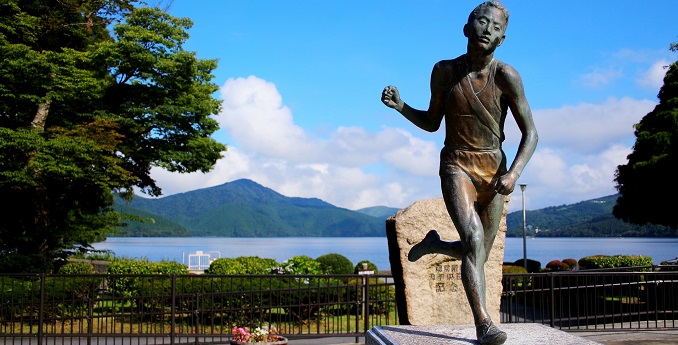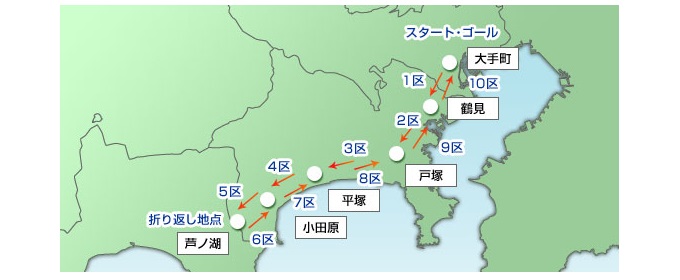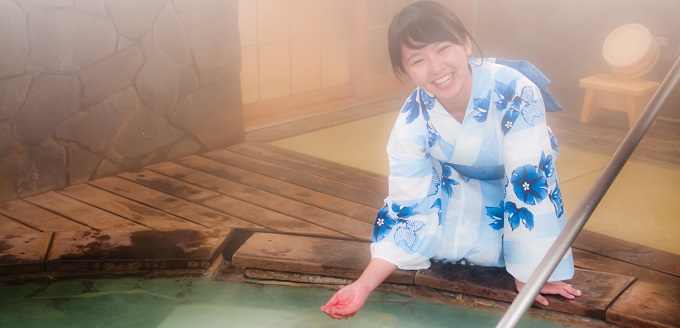 Intercollegiate relay marathon race in Hakone!?
Hakone Ekiden on January 2nd and 3rd is one of the New Year's Day features in Japan. It is an intercollegiate relay marathon race from Hakone city to Tokyo. A team of ten runners from each university run along the total of about 217km(134mile) course. It is one of the three major relay marathon called Ekiden including Izumo Ekiden and all-Japan intercollegiate ekiden championship.
Hakone Ekiden started since 1920, it is the oldest marathon race in Japan. Shizo Kanaguri who is known as the father of the Japanese marathon founded Hakone Ekiden. He wanted to train runners who would win a gold medal at the Olympics through it.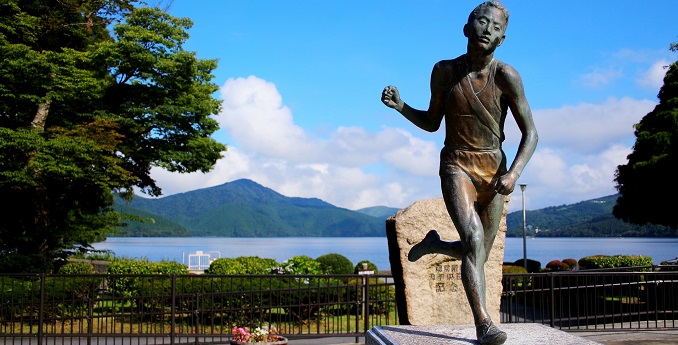 In the first half of this race, runners start from Otemachi in Tokyo on January 2nd at eight. A runner hand a sash called Tasuki instead of a batton to the next runner at Tsurumi, Totsuka, Hiratsuka and Odawara. The fifth and final runner finishs the race at Lake Ashi of Hakone. In the second half, runners start from Hakone to Otemachi on Janurary 3rd.
The second runner of first half is the ace of the each university because the second leg of this race has long distance and steep up and down slope. The Rank of this leg influences winning this race or not. The fifth runner is good at running uphill road because the most part of fifth leg is Mt. Hakone. On the other hand, sixth leg(first leg of second half) is downhill road. The sixth runner has strong spirit because he runs down so fast. Some runners fell down on the frozen road in this leg.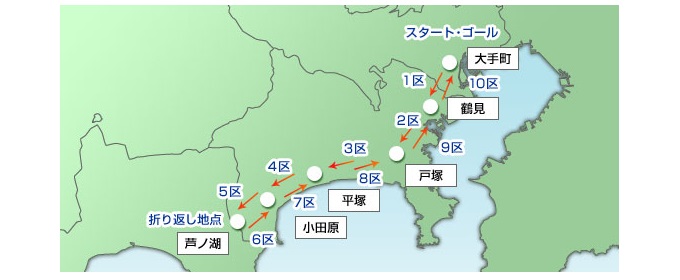 In addition, a runner cannot exchange a sash when he runs twenty minutes behind the top runner at sash exchange spot because of traffic ban. Next runner is handed a white sash by staff, and start without waiting a before runner. Not only before runner but also next runnner and other teammates be frustrted with tears sometimes. Not handing a sash is so embarrassing for them. That is often happened at especially Totsuka and Tsurumi sash exchange spot.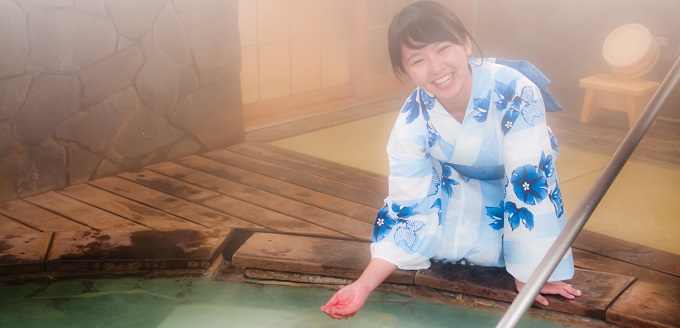 By the way, Hakone is also foumous as hot spring resort. It was opened in 738, the source of the first hot spring named Soyu wells up even now. There are many hotel and ryokan which is a traditional Japanese inn. Hakone Fujiya Hotel established in 1878 is one of the stages of the animation movie "Spirited Away". However, most hotel and ryokan is hard to reserve in the first three days of the year because of not only Hakone Ekiden but also New Year holidays.
If you travel Japan in the New Year days, you can experience Japanese culture through Hakone Ekiden. Note that many shops, restaurants and department stores close in the first three days of the year.