first sunrise of the year
Hatsuhinode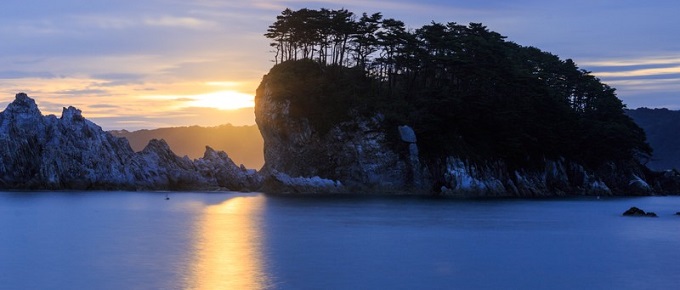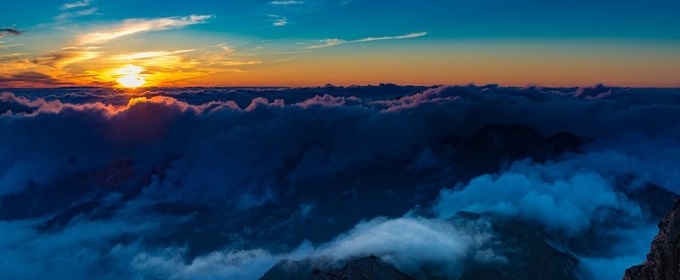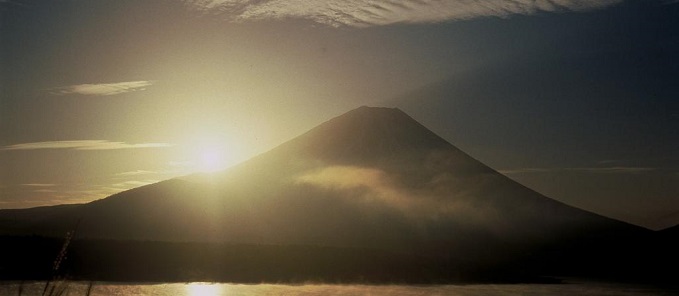 The first sunrise of the year Hatsuhinode!
Hatsuhinode means the first sunrise of the year in Japan. It is a happy event for Japanese because Toshigami who is a god of the New Year come with it. People pray huge harvest and perfect health over the year in the past. Nowadays, they pray not only harvest and health but also various wishes. This custom started since Meiji period(1868-1912).
Goraiko means also seeing a sunrise for getting benefit, but it is different from Hatsuhinode in climbing a mountain or not. It means seeing a sunrise on high mountain, and is used not only the first sunrise of the year. It is said that the higher a mountain is, the more benefit are gotten. Therefore, it is the happiest sunrise that to see the first sunrise of the year on high mountain.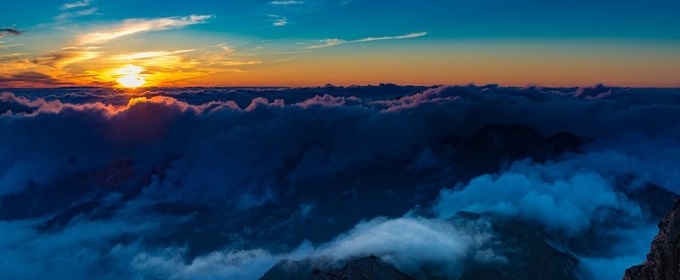 However, to see that sunrise is difficult because of climbing winter mountain in the middle of the night. Mt. Fuji which is the highest mountain in Japan allows only professional climbers(alpinists) to climb it in winter. Because its path and montain huts are closed in winter, so climbers cannot supply foods and take refuge from bad weather. Temparature of Mt. Fuji in winter is minus 35 degrees Celsius(minus 31 degrees Fahrenheit), the wind is blowing at 20meters per second.
By the way, Ogasawara Island is the place people can see the first sunrise four minutes earlier than Mt.Fuji. In Cape Inubo of Chiba prefecture, sunrise is at 6:46am. This is fastest sunrise except mountains and islands. Sunrise is also at same time from top of the Tokyo Skytree which is the highest tower in Japan. Only 892 tickets for seeing sunrise from it is selled in every September or October.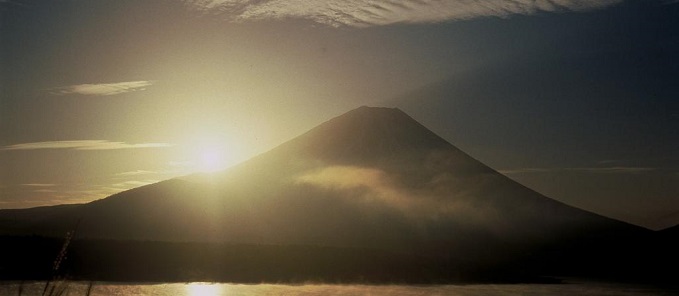 On the other hand, several Japanese enjoy Hatsuhinode in a airplane. JAL(JAPAN AIRLINES) and ANA(All Nippon Airways) sell flight ticket called Hatsuhinode flight. Passengers of this flight see not only sunrise but also Mt.Fuji and eating Osechi dish for in-flight meal. The ticket for this flight is from 60,000yen to 100,000yen(about from 600dollars to 1,000dollars).
You can experience Japanese culture through Hatsuhinode if you travel Japan in the New Year day. Note that many shops, restaurants and department stores close in the first three days of the year.