history and meaning of Negitorodon
History, meaning, definition and recipe of Negitoro-don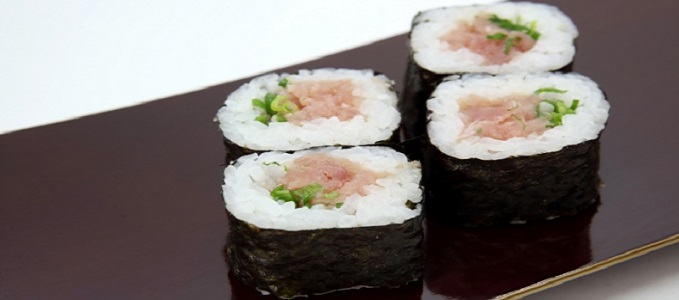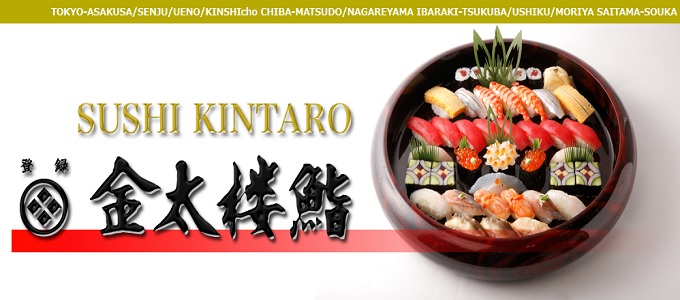 Kintaro-sushi is the first restaurant serving Negitoro!
Negitorodon is a Japanese traditional donburi dish which consists a bowl of rice tooped with raw tuna paste called Negitoro. It is one of Kaisendon which is also donburi dish topped with several seafood.
The original Negitoro is made from subcutaneous fat of tuna or left-over flesh on the spine of tuna, but they do not have stable flavor and price. Current Negitoro is made from yellowfin tuna or albacore with oil and seasoning.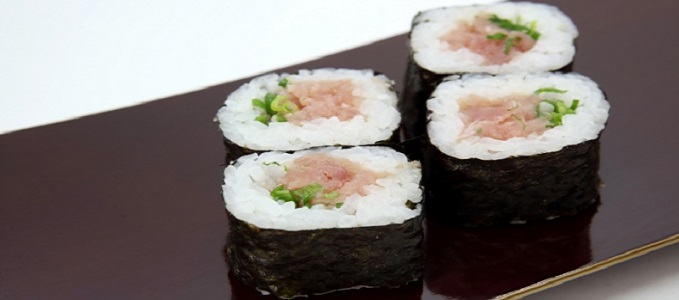 In general, Japanese people cook Negitorodon made from vinegared rice called sumeshi and chopped tuna. Vinegared rice is seasoned with vinegar, little sugar and little salt, chopped tuna is often seasoned with mayonnaise. They put chopped tuna on top of rice, they add seaweed, chopped green onion, green shiso(Japanese basil) or egg york to it sometimes. They usually pour Negitoro sauce or soy sauce and horseradish when they eat it.
Vinegared rice is cooked easily with using Sushizu. It is sold not only in many grocery stores of Japan but also in Amazon USA. It is called sushi rice vinegar sold by Kikkoman in Amazon USA. Negitoro sauce is made from soy sauce, sake, mirin, dashi and sugar. It is also cooked easily by using Hontsuyu or Mentsuyu. The ratio of Mentsuyu and soy sauce is 3 to 1. Hontsuyu and Mentsuyu are also sold in Amazon USA. Hontsuyu and Mentsuyu is called Japanese Noodle soup base in Amazon USA.
The origin of Negitodon is Negitoro sushi roll. Kintaro-sushi in Asakusa is the first restaurant serving Negitoro sushi roll. This sushi restaurant serve it to only regular customers at firtst, but it serve it to all customers from 1964. The origin of Negitoro name is Negitoru which means chiping off. Negitoro does not mean Negi(welsh onion) and Toro or Chutoro(fatty portion of tuna) in Japanese.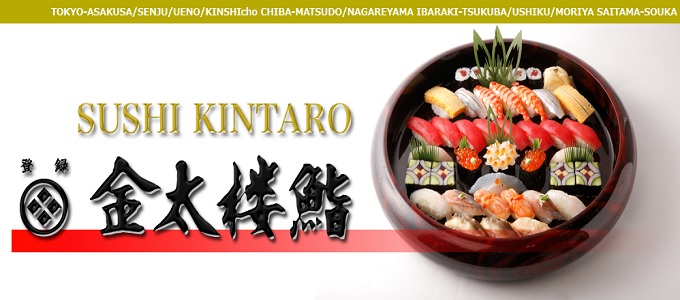 Japanese people could eat it only in sushi restaurant until Akagi Suisan Co. started to sell it in many grocery stores from 1987. Negitoro spread all over Japan after that. Akagi Suisan in Gunma prefecture developed it for home use because tuna consumption in Gunma is ranked at 4th in Japan. It has top share of Negitoro in Japan now.
There are many Japanese restaurants serving Negitorodon in Japan, especially suchi restaurants and seafood restaurants. There is also Kaisendon restaurant chain named Donmaru in Japan. It serves Negitorodon and opens their restaurants all over Japan. When you travel Japan, it might to be a good idea to eat Negitorodon. You can experience Japanese culture through it. If you can not eat it in Japan, you can cook it easily with buying Sushizu, Mentsuyu or Hontsuyu.