history and meaning of Butadon
History, meaning, definition and recipe of Buta-don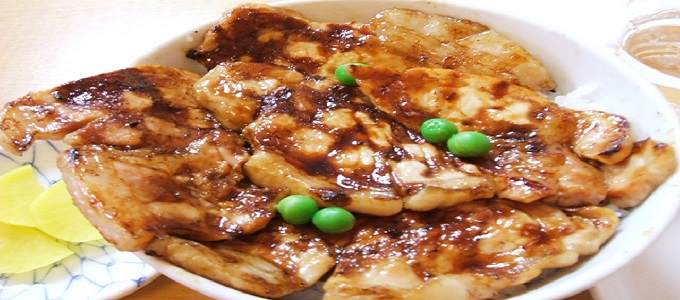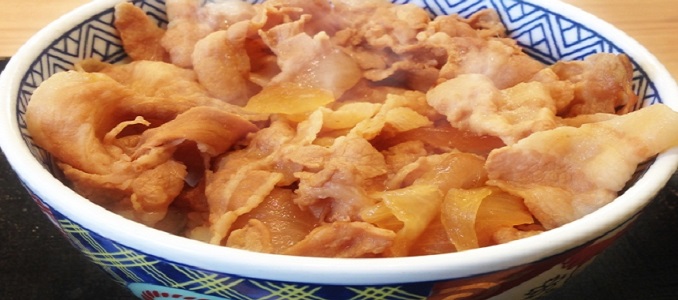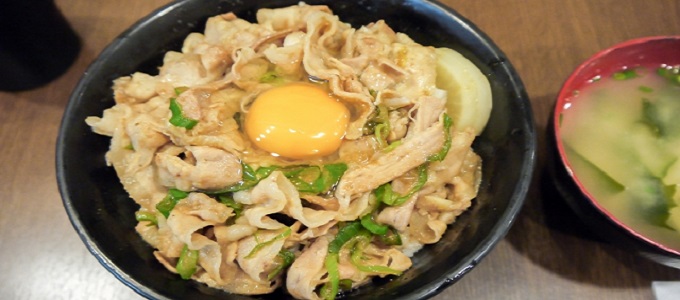 Butadon is devided into two classes in Japan!
Butadon(Pork Butadon) is a Japanese traditional donburi dish which consists a bowl of rice tooped with roasted pork. Butadon's "buta" means pork, "don" means a donburi which is a rice bowl. Butadon is devided into two classes, Butadon of Obihiro and Butadon of Gyudon restaurant chain. The former is a local dish of Obihiro city in Tokachi area of Hokkaido prefecture, the latter is that Gyudon restaurant chain served instead of Gyudon(Beef donburi).
Obihiro's Butadon is also called Obihiro-Butadon, Tokachi-Butadon and Hokkaido-Butadon. It is a local donburi dish which consists a bowl of rice tooped with roasted pork seasoned with salty-sweet sauce. Some restaurants serve it with welsh onion slices and green peas, there are many variations depending on restaurants and area.
In general, Japanese people cook Butadon by roasting a pork with sauce made from soy sauce, sake, mirin, sugar, pepper and water. They roasted them after roasting a pork lightly. They put them on top of rice, and often add welsh onion slices, green peas, york of egg, red pickled ginger. Butadon is cooked easily with using Butadon sauce, it is sold in many grocery stores of Japan.
Furthermore, it also cooked easily with using Mentsuyu. Sauce like Butadon sauce could be made with only Mentsuyu by Yamaki or Kikkoman and suger, it could be cooked without soy sauce, sake, mirin. The ratio of Mentsuyu, sugar and water is 5 to 1 to 1. This sauce is sold not only in grocery stores but also in Amazon USA. Mentsuyu is also called Japanese Noodle soup base in Amazon USA.
Obihiro's Butadon is deeply involved wtih Tokachi area history. Benzo Yoda who was the first person cultivating the immnese wilderness of Tokachi area. He cleared there with only four pigs and one pot, and started hog raising(pig breeding) there from 1883. Obihiro's hog raising is the staple undustry of Tokachi area nowadays.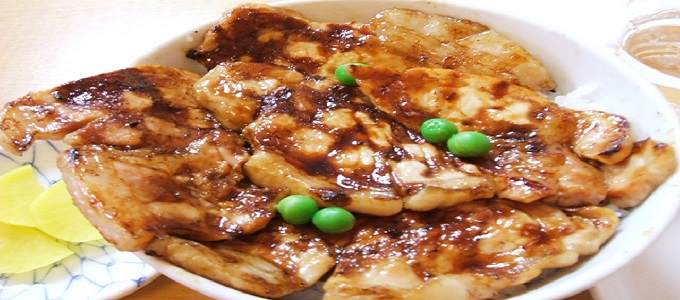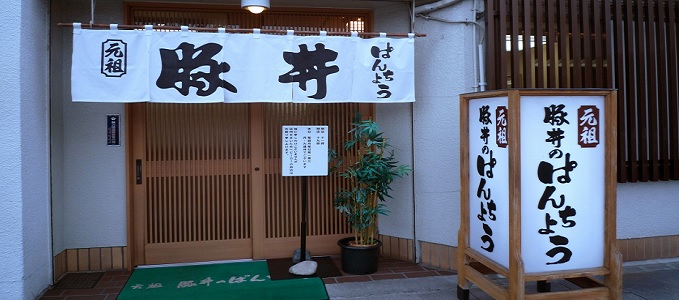 Panchou which is the first restaurant serving Butadon opened in 1933. Shuji Abe who was the first owner of this restaurant served Butadon to use pork of Tokachi. He seasoned a pork with soysauce and more by eating Unadon as the hint. Panchou is still opening in the north gate of Obihiro station, and many people line to eat the first Butadon.
The many Butadon restaurants opened one after another after Panchou prospered as Butadon restaurant. Hageten is also known as the famous Butadon restautant. It oepns from 1934, and is one of the old Butadon restautants. Dondonya which is a Japanese restaurant in HongKong serves Hageten's Butadon from 2015.
The another Butadon is served by Gyudon restaurant chains, Yoshinoya, Matsuya, Sukiya and Nakau. They served it because their supply source of US beef was closed by BSE(Bovine spongiform encephalopathy) in 2003. Their Butadon consisted slice of pork and onion, and was seasoned with sauce made from dashi, soy sauce, sake, mirin and suger like their Gyudon.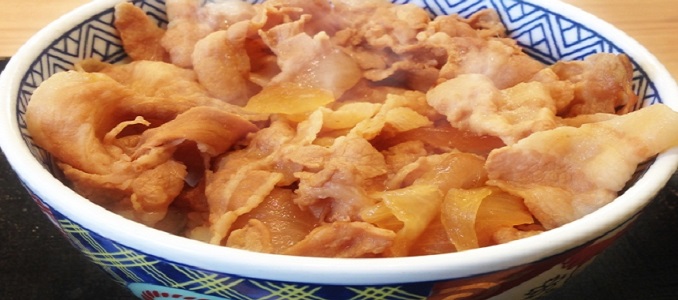 Gyudon restaurant's Butadon was unpopular at first though they aimed to make Butadon like Gyudon. Becuase their sauce and cooking method of Gyudon did not match a pork of Butadon. They improved them day by day, and completed them until one year later. They stopped to serve Buradon after recovering the supply source of US beef from 2005 to 2009. However, they serve it again around 2015 because many customers want to eat it.
By the way, there are some dishes derived from Butadon. One of them is Stamina-don which consists rice, egg and roasted pork seasoned with garlic soy sauce or garlic salt sauce. The first restaurant serving Staminadon is the restaurant name "Sapporo Ramen" in Kunitachi city of Tokyo. Nowadays, Densetsu-no-Stadon(Legendary Stadon) which is Stamina-don restaurant chain is most famous restaurant serving Staminadon. It opens its restaurant not only in all over Japan but also in USA, Plano in Texas, Western Avenue Torrance in California and Chicago in Illinois.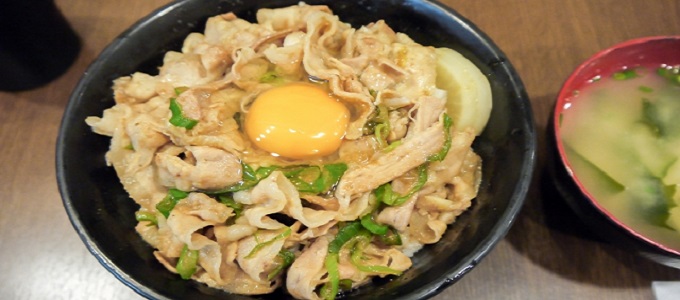 There are many Japanese restaurants serving Obihiro's Butadon in Japan, especially in Hokkaido. When you travel Japan, it might to be a good idea to eat Butadon. You can experience Japanese culture through it. If you can not eat it in Japan, you can cook it easily with buying Mentsuyu.