Market share of seasoning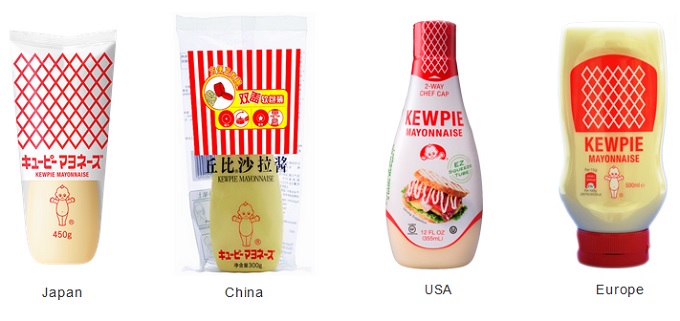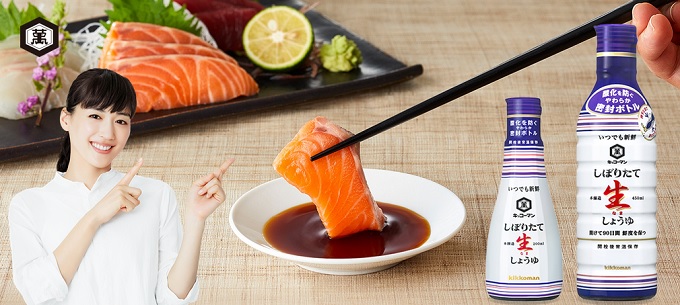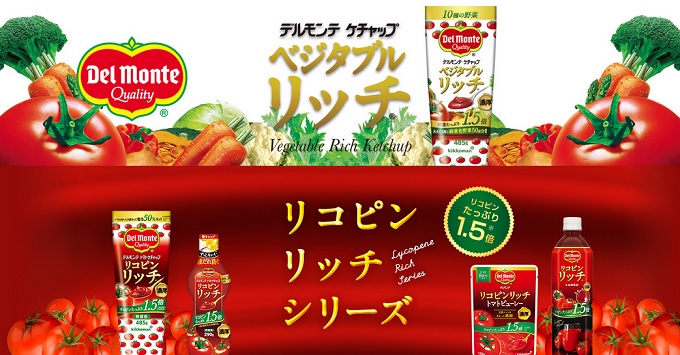 Seasoing companies developing new products!?
The market size of seasoning in Japan is about 1.6 trillion yen.
Japanese seasoning companies are proactive in developing new products.
Ajinomoto Co. has the top sales in the sales ranking of Japanese seasoning comapnies.
The market size of seasoning in Japan is about 1.6 trillion yen(about 16 billion dollars) according to the report of Fuji Keizai group in 2018. This market increases slightly or remains flat for a long time becuase not only Japan is aging society but also young Japanese do not cook everyday. Most popular seasoning in Japan is soy sauce, the sales of it for a year is about 150 billion yen(1.5 billion dollars). Miso is also popular traditional seasoning in Japan, the sales of it for a year is about 100 billion yen.
The sales of traditional seasoning, soy sauce, miso and dashi trends to decline in recent years. On the other hand, the sales of catsup(ketchup) and tomato puree increased rapidly in 2017 because mass media shows a tomato is good for health. The sales of tomato puree increased 20% from the previous year. Japanese seasoning companies is selling a new catsup which is cut down on salt or added lycopene.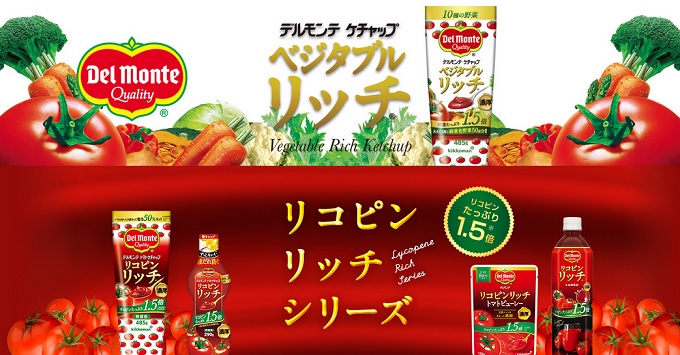 The sales of semae oil is also good in 2017 though it is so small about 40 billion yen. Many Japanese use it for cooking tempura(Japanese fried food), aemono(vegetable with dressing), sauteed food and more. In addition, they use it by the finishing touches to complete a dish.
The sales of vinegar increases with changing flavor or adding something. A black vinegar is popular in 2016 because mass media shows its citric acid and amino acid have a pain relieving and dieting effect. An apple vinegar is popular in 2017 because of the similar reason. It is said they will shrink year by year, but new vinegar will appear in the future.
Japanese seasoning companies are proactive in developing new products, Black Mirin, Masking Shochu, Salt Wine and more. Mirin is a sweet sake used as seasoning containing low alcohol and sugar. Black Mirin is an aged Mirin made by the craft and science of making wine. Balck Mirin has stronger flavor than Mirin, and can add fermentation and aging flavor to dishes.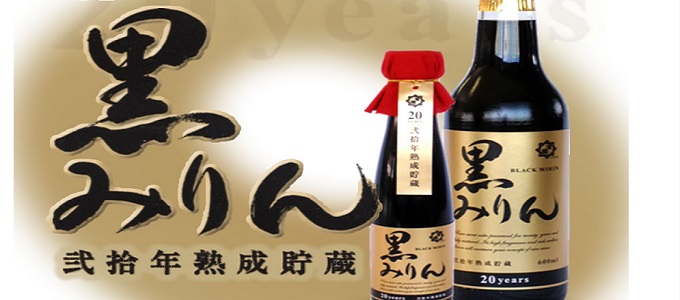 Shochu is Japanese liquors distilled from sweet potato, wheat, rice, etc. Many Japanese drink it as alcoholic drink, but some Japanese use it for seasoning. Masking Shochu is a Shochu with ginger made by improved distillation craft. It can remove offensive odor of meat and fish. Salt wine(also known as antioxident wine) which is only used as seasing also can remove offensive odor of meat, especailly, warmed over flavor and refrigerator taste.
Japanese seasoning companies are also developing new products from another angle. They transformed from liquid seasoning into soft semisolid or solid seasoning. For example, there are clay cream soy sauce, liquid Miso, jelly vinegar and more. Especially TossSala which is a powdered dressing for salad hit in recent years. It melts with water of vegetables after washing. It prevents a dressing from being thin with water.
In the sales ranking of Japanese seasoning comapnies, Ajinomoto Co. has the top sales 1.1 trillion yen. Kewpie Corporation has the second largest sales 570 billion yen, Kikkoman Corporation has the third largest sales 430 billion yen. Ajinomo Co. which sells above powder dressing TossSala started as Suzuki pharmacy in 1907. Its top-seller Ajinomoto which is its original monosodium glutamate product was born in 1909. Ajinomoto Co. started to expand overseas in 1910s, it sells its products in over 130 countries nowadays.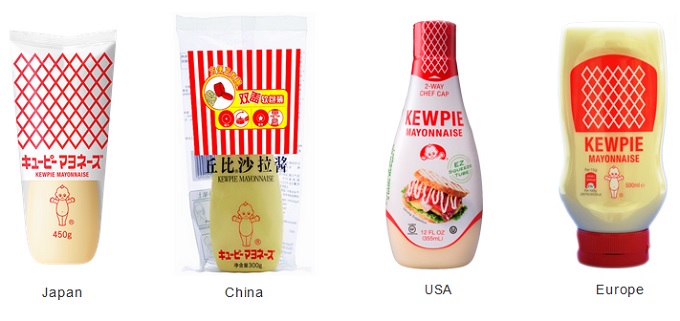 Kewpie Corporation has the top share of mayonnaise and dressing market in Japan. It was establised by Nakashimatou Shoten in 1919, and is selling mayonnaise fro m 1925. Nowadays, it sells not only mayonnaise and dressing but also health maintenance foods and baby foods. The TV show "Kewpie's 3 minutes cooking" started from 1963 is very famous in Japan.
Kikkoman Corporation is well known for soy sauce has the top share of soy sauce company. It started to make soy sauce in 1661. It accounts for about 30% of Japanese soy sauce market. It has been developing USA's soy sauce market, and accounts for 55% of USA's market. It also occupied about 50% share of world's soy sauce market. The overseas sales of Kikkoman is about 230 billion yen(about 57% of total sales) in 2017.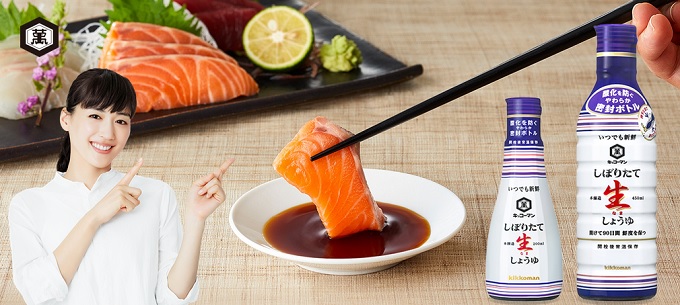 Japanese seasoning comapnies have already expnaded overseas. However, the potential for market expansion is considerable because Japanese traditional cuisine called Washoku expanding in the world. In addition, some seasonings may be good with each countries' cuisine. The sales of Japanese seasoning comapnies will increase with overseas sales.
Ajinomoto(TYO:2802), Kewpie(TYO:2809) and Kikkoman(TYO:2801) are listed on the Tokyo Stock Exchange. Foreign investors can invest in Ajinomoto and Kewpie on NYSE by ADR(American Depositary Receipt). They can also invest these companies through many ETFs, iShares MSCI Japan ETF(EWJ), Wisdomtree Japan Hedged ETF(DXJ) and more. Many Japanese companies increase their sales and profit with weak yen. If investors want to hedge an impact of fluctuations in foregn exchange rates, they should invest currency hedged ETFs, Deutsche X-trackers MSCI Japan Currency-Hedged Equity Fund(DBJP) and iShares Currency Hedged MSCI Japan ETF(HEWJ).