History, meaning and kinds of hotate (scallop)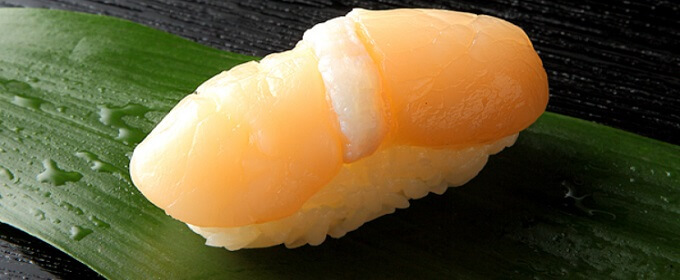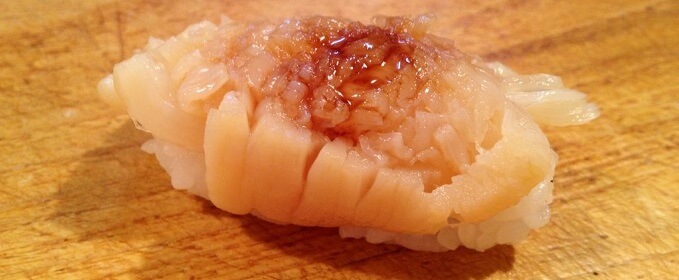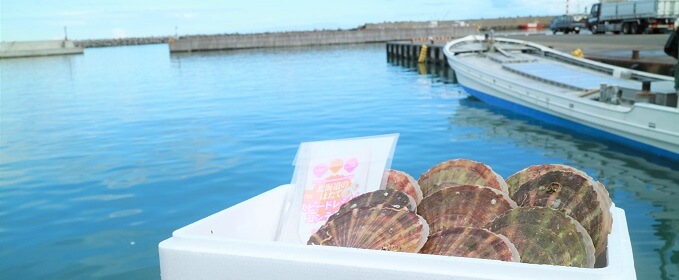 3 types of scallop sushi in Japan!?
A scallop sushi is eaten by Japanese throughout the year. It in the raw melts in one's mouth, seared it is chewier. The price of it is cheap even though it tastes good. The price and quality of it are kept by farming. The farmed scallop production is 150,000 tons in Japan, the top of scallop farm is Aomori prefecture. The best season of farmed scallop is all the time.
The wild caught scallop tastes as good as farmed scallop. The catch of it is 340,000 tons, and the top fishery is Hokkaido which account for near 100%. The total amount of scallop including natural and farming in Hokkaido is 400,000 tons. Hokkaido account for 80% of total amount of scallop in Japan.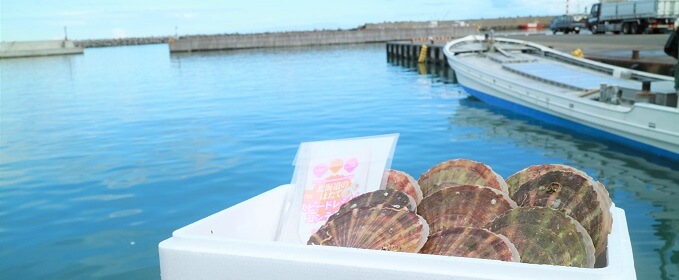 The top fishery village is Sarufutsu village in the northernmost village in Japan. This village is small but people in there have high income by scallop. The best season of natural scallop is summer. Travelers who wants to eat it should go Hokkaido in summer.
A scallop is called Hotate in Japan. The first article of it is in Wakan Sansai Zue which is the first illustrated encyclopedia published in 1712. According to that encyclopedia, the name of Hotate is derived from sailing ship because opened scallop is like sailing ship. Hotate's "ho" means sail, tate means standing. It is eaten as lucky food in ceremonies, especially wedding, since it is associated smooth sailing.
There are three types of scallop sushi in Japan, raw scallop, seared scallop and blanched scallop. A raw scallop sushi is soft and meltingly delicious. A seared scallop sushi is chewier than raw though it is soft. This sushi is often served with butter, lemon, citrus sudachi or mayonnaise. It is salty-sweet taste.
A blanched scallop sushi consists boiled scallop lightly and salty-sweet sauce called "tsume". This sauce is made by seasoning with soy sauce and sake and boiling down fish and shell broth. A blanched scallop sushi is not served in most belt conveyor sushi restaurants but in Japanese old style sushi restaurants.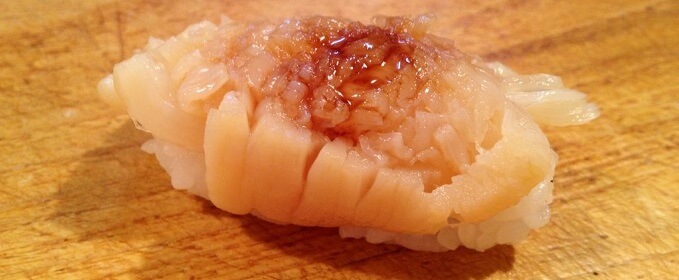 Other scallop dishes are also popular in Japan, grilled it with butter or miso, miso soup with it, pasta, gratin, deep fried it and more. You can enjoy various scallop dishes when you travel Japan. If you like sushi and conveyor belt sushi restaurant, you can invest it. Food and life companies (TYO:3563) and Kura Sushi Inc (TYO:2695) are listed in Tokyo Stock Exchange. If you like Japanese scallop, you can invest Kyokuyo Co. (TYO:3563) which is the largest fishery company in Japan. These companies are also included some ETFs for investing Japanese companies.