Chirstmas lights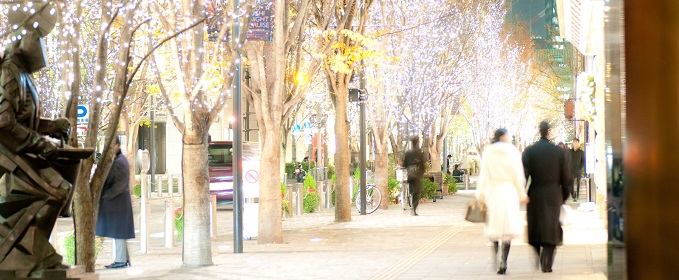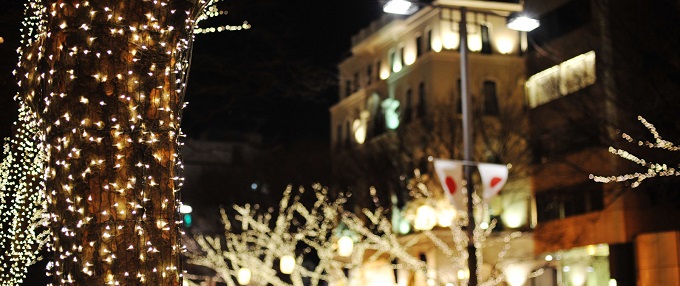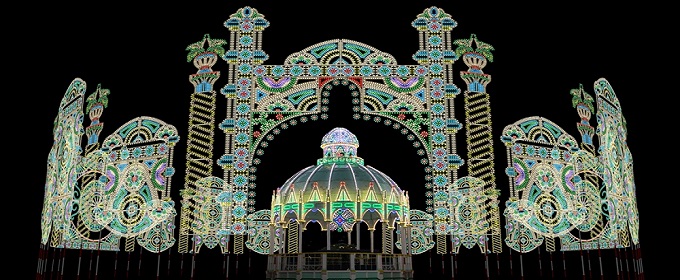 How is the Japanese Chirstmas lights!?
There are many Chirstmas lights in Europes and US countries, there are also many Christmas lights in Japan. Mnay Japanse say it not Christmas light but illuminations.
Some tourist spots have illuminations not only in Chirstmas season but also at all times. In addition, the number of houses illuminated with lights for Christmas is increasing little by little in Japan.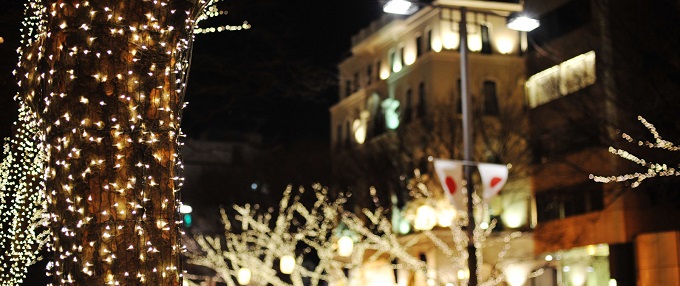 The origin of illuminations in Japan is the fifth National Industrial Exhibition. About 6,700 electric bulbs turned on in this exhibition like illuminations of Paris Universal Exposition in 1889. On the other hand, importing store Meijiya started it in Ginza on December 15th of 1900. This store's illuminations grew larger and more luxury year after year, and that was the talk of Tokyo.
Nowadays, there are many famous spots of illuminations all over Japan. The Luminarie in Kobe, the Kyoto Illumiere and Osaka Hikari-Renaissance are very famous in west area of Japan. The Country Farm Tokyo German Village, Tokyo Millenario and Marunouchi illuminations are very famous in east area of Japan.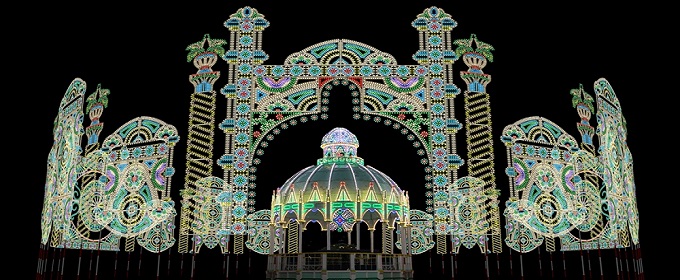 Especially, Marunouchi illuminations is one of the features of winter in Tokyo, and was certified as a night view heritage of Japan. It has over one million LED in its streets, and spread its illuminations area year after year.
Many sightseers have a dinner in its area after or before watching it because there are many famous restaurants in Marunouchi area. It lights up from the middle of November to the middle of February.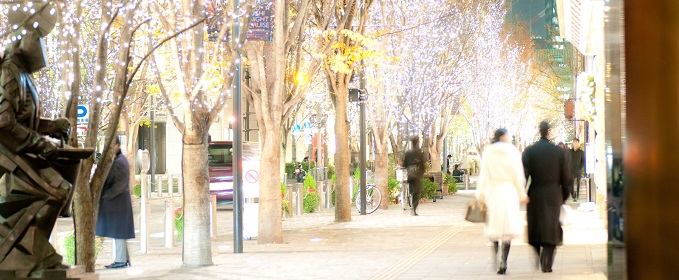 By the way, some spots not only light up illuminations but also use a projection mapping with illuminations. It is a projection technology used to turn objects into dispaly surfece for video projection. The Tokyo Sky Tree lights up with a projection mapping in Christmas season.
If you travel Japan in early winter, it might to be a good ieda to watch and enjoy Japanese Christmas lights.